Buy a Ticket and Enjoy the Show!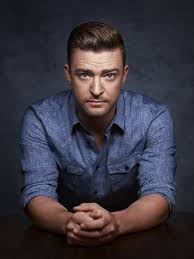 Hang on for a minute...we're trying to find some more stories you might like.
Guess who's coming to Van Andel Arena April 4 at 7:30 pm? Justin Timberlake is bringing his Man of the Woods Tour to Grand Rapids Michigan! Go to ticket master and get your tickets. " He is a good performer and has good songs," said Aliyah Rivera as well as the fact that he is a generous Grammy winner.
Justin Timberlake has announced that a portion of his sales tickets will be going toward the flood relief in the Metro. This was announced this Saturday at the CHI Health Center. He had the highest grossing venue that night. He said that he would also be adding his own personal donation to get that community up and running. He made a pledge to help the flooded community during his time on the Omaha show.
The waters in Iowa and Nebraska have been brutal for families in the area, but their communities are coming together to get people back up, on their feet. The Habitat for Humanity as well as their Humane Societies has been a big help as well. With the donations from the tickets and his own personal donation, Metro should be well on their way to a brighter future.
The Singer-songwriter originally scheduled his tour to CHI Health Center in December 2018 but due to being diagnosed with bruised vocal cords he had to delay his tour. To keep on singing he had to give his voice a little time. We're happy to have the lucky artist back on stage where he belongs making people happy and doing some good for people in need.