YNW Melly "We All Shine" Album Review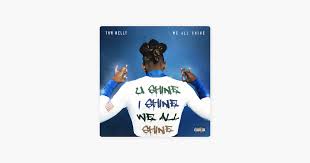 Hang on for a minute...we're trying to find some more stories you might like.
YNW Melly, a nineteen-year-old rapper from South Florida, recently released his hit album "We All Shine". He is known for his hit song "Murder on my Mind" that now has over 73 million views on YouTube. His mulattic flow mixed with his colorful and flashy personality creates an artist that some people flock to easily and without hesitation.
The YNW in front of his name has many meanings and stands for many different things. "Young New World" is my favorite because his mission is to bring new things into the music industry and be able to connect with his fans and even those who aren't fans of his so they have an understanding of who he really is.
He says in a recent interview that his album "We All Shine" means that if he shines, everyone he surrounds himself with will shine too because they're all connected by the music and most people can relate to what he talks about on the album. He talks about love, being in prison, losing friends, how he was treated by some people such as his peers, family, and significant others so he turned to street life.
There is a song on the album that stood out to me the most with its catchy flow and well-produced beat. The song is called "No Heart" where he raps and sings about being heartbroken so many times that he does not want to play fair with his love anymore. He talks about how his lover met his mother and is now changing. His feelings are changing because he starts to feel like she only wants to be with him for his fame and the money he earns.