Snow Week in Puerto Rico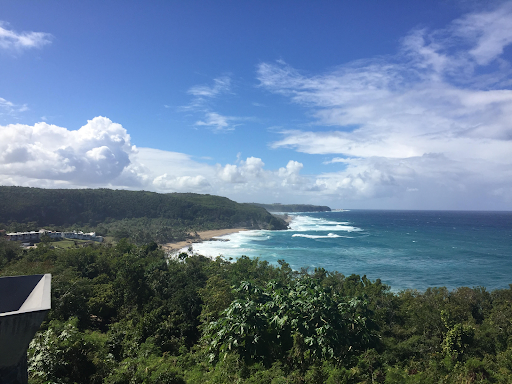 Hang on for a minute...we're trying to find some more stories you might like.
I skipped winter this year. While everyone else was trapped in their house because of the snow I was laying on the beach in Puerto Rico enjoying the sun. I came home right after the snow storm had just ended. I guess you can say I'm lucky.
I went around and asked many people what they did during the snow week and I got many repeated answers; sleep, homework, and work. "I would see your picture on Instagram and hated you because you were in the arm and I was suffering in this cold," says a friend. Some didn't even leave the house because of how dangerous it was.
Everyone seemed to enjoy a week away from school, but I enjoyed mine more. The highlight of my trip was seeing a pink ocean that is located in Cabo Rojo. I was with my family for most of my trip and that was great, it's always nice to be with family.
I spend each day discovering a new beach. Puerto Rico is such a beautiful island that has so many cool things to do. You go to the beach and there are multiple things you can do, such as horseback riding and jet skiing. I did both. Feeling the wind blow in my face felt so good and made me realize that I am living my best life.
As we drove to different places each day, we didn't really go to any fancy restaurants, weird right? We ate a lot of food that was cooked and sold on the side of the highway. You would think that since it's on the side of the road it would be nasty but it was actually some of the best food I've ever had.
On my last day there I went to El Yunque which is a National Rainforest. If I had to describe this forest in one word I would choose the word beautiful. Every trail leads you to a waterfall.
Leaving Puerto Rico had to be the hardest thing to do. I'm jealous of the people who have family close to them because mine lives across the ocean.
The people in Puerto Rico are so happy and positive. I asked my family members how there felt after the hurricane hit and their answer was that they were grateful. They were grateful that their beautiful island didn't take too much damage, that their families were okay. They were not that worried because they knew that their island would bounce back.
This was the best snow week ever.
About the Writer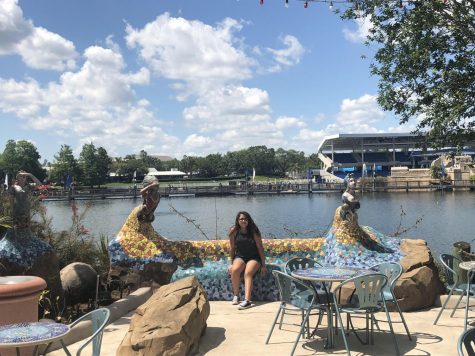 Ysabel Lopez, Contributing writer
My name is Ysabel Lopez. Spelled weird right? Well you would say my name just like you would say Izabel. I'm very quiet when I'm around people I don't...