Avengers TV Spot
Hang on for a minute...we're trying to find some more stories you might like.
As uneventful as the Super Bowl was, there were as usual some enjoyable commercials to see as I was hanging out with family. The Patriots may have had an easy win this year but to me, it was the Avengers: Endgame TV spot that every Marvel fan was waiting for. It was rumored, it was yet to be confirmed, and there we saw it, before our very eyes, one of the most anticipated commercials every Marvel fan has been waiting so long to see. Some of us move on. But not us. After Avengers: Infinity War, people were scarred, bursting into tears, outraged, and some were letting their emotions take place from the inside.
For me, I shrieked and had to deal with what has happened for the last few months. The Avengers: Endgame trailer got uploaded a couple of months ago and every Marvel fan was as usual hyped and raved on the trailer and shared it to their friends who seemed to be also fans of Marvel. The world may be ready for Avengers: Endgame but not ready for what seems to present the audience. We aren't ready for any death that may occur whether it's Cap or Iron Man. Fans of Marvel all over the world are ready for what seems to be a movie about sacrifices and heartbreak and for me personally, I'm not ready for that.
Reports from the Russo brothers, directors of Avengers: Endgame have said that early screeners have fainted due to not just the three-hour runtime, but the story carried along with the runtime. If it were me, I'd faint too, but try to control it until after the movie. The TV spot for Avengers: Endgame gave us an insight into what the world looked like after the Decimation. When the Avengers look like they've lost hope. They inform us that some people move on. But not us.
About the Writer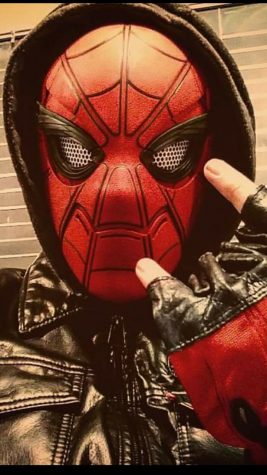 Dalton Flint, Contributing Writer
Hello there. My name is Dalton Flint and I am a writer for the school newspaper. With everyone that is born there is an origin. I'm obviously a human...