How I Came to Love Urban Music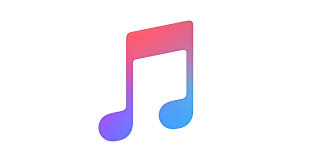 Hang on for a minute...we're trying to find some more stories you might like.
For as long as I could remember, I was the biggest fan of urban music. Artists like Beyonce, Rihanna, Outkast, and Alicia Keys made up the majority of my childhood. I would always download their music into my MP3 player and would replay their songs all the time.
Although I liked urban music in the U.S, I did not like it from Latin America. Some of my relatives would consider me a disgrace for not listening to what Mexican kids back home would, but I didn't like the lyrics to the songs, everything was about drugs and sex, and violence.
Back in 2000, urban music was at its prime. The love I had for it lasted a very short time. With songs like Gasolina and La Tortura, everybody– including non-Spanish speakers, worldwide. It was original and each new single brought something new to the table.
In 2009-2012 however, everything changed. Everything was bland, and not many people were as interested anymore. I no longer liked the music that the people around me did, and it was very frustrating. The once popular urban artists were unheard of for a while, but that proved to be temporary.
These past two years, artists like J Balvin, Bad Bunny, Ozuna, Maluma, Karol G, and many more have become the new icons of Latin urban music. They all have unique ways of singing and they have original lyrics and instrumentals to each song they produce.
Nothing feels more satisfying than listening to quality music that comes from your culture and seeing it reach the top Billboard charts is even more empowering. I am officially into música Urbana again and if you would like to hop on this wave, here are some song recommendations to get you started.
X: Nicky Jam ft. J Balvin
Mala Mia: Maluma
Unica: Ozuna
Mi Cama: Karol G
Mi Gente: J Balvin ft. Willy William ft. Beyonce
Malamente: Rosalia
Machika: J Balvin ft. Anitta
Vitamina: Maluma
Chantaje: Maluma ft. Shakira
Bonita: J Balvin ft. Jowell and Randy
Safari: J Balvin ft. Pharrell
Bella: Maluma
Te Bote: Ozuna ft. Bad Bunny, Casper Magico, Darell, Nicky Jam, Nio Garcia