Is it a Hit or Miss?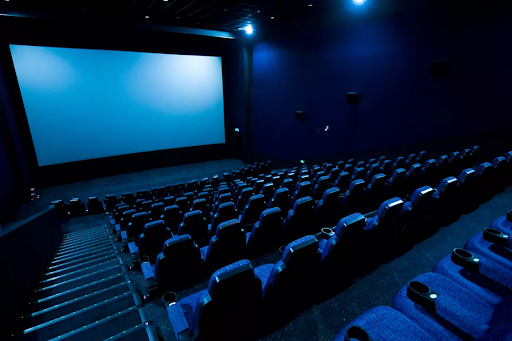 Hang on for a minute...we're trying to find some more stories you might like.
"Movies can and do have tremendous influence in shaping young lives in the realm of entertainment towards the ideals and objectives of normal adulthood" Walt Disney
With the new year comes new movies. A majority of  2019 movies are either sequels to movies that came out in 2018 or the recreation of animated movies that came out many years ago. These are movies you will be rushing to see in theaters.
Traijonua Key, A senior is excited for Dumbo and Toy Story 4, " Dumbo is an older movie and I am interested into seeing it being updated and recreated". Toy Story 4 is also another movie that is getting much attention. I have seen lots of repost about the movie coming out on social media. " I have always loved the Toy Story movies and the last one that was made came out a couple of  years ago"
Evelia Diaz, A Junior cannot wait to watch The Lion King. " It's one of my favorite childhood movies and seeing the movie coming back but, in a more modern time is something I am eager to see!" The Lion King by far is the top movie that will cause the movie theaters to be packed. With both children and adults.
Jennifer Garcia , A senior is longing to watch Avengers: Endgame. This movie is also another spinoff movie that was in 2018 that left people with many questions. " I have seen all of the movies that were previous and I plan to keep on with the streak I have". Jennifer has high hopes for this movie.
Jonelly, A Junior is yearning to watch The Joker. " I am intrigued in the background, since the Joker is portrayed and made as a crazy person and seeing the movie being recreated i'm excited to see the actor". Not many people are aware of the new Joker movie coming out later this year.
A movie that I am personally going to put on a pedestal to watch is Aladdin. Since watching this movie as a little girl I was enchanted each time I watched it. I enjoy watching movies similar to this because they tend to have life lessons. Movies that has more than just was is portrayed but, a movie that has a deeper meaning or makes you see things differently. Is definitely something to watch. I hope this movie brings back the magic in my eyes when I watched it many years ago.
Animated movies coming out :
How To Train Your Dragon : Hidden World  February 22 , 2019
Toy Story 4    June 21 , 2019
The Lego Movie 2    February 8 , 2019
The Secret Life Of Pets 2   June 7, 2019
Spies In Disguise   September 13, 2019
Wonder Park    March 15 , 2019
Frozen 2    November 22 , 2019
The Lion King  July 19, 2019
The Angry Birds Movie 2  August 16 , 2019
The Addams Family October 18 , 2019
Sonic The Hedgehog   November 8 , 2019
Dumbo  March 29 , 2019
Pokemon : Detective Pikachu   May 10, 2019
Aladdin    May 24 , 2019
Shrek 5   No initial date yet
All other categorized movies coming out (popular) :
Glass January 18 , 2019
What Men Want February 8th , 2019
The Kid Who Would Be King January 25th , 2019
Captain Marvel  March 8th , 2019
Avengers: Endgame April 26th , 2019
Shazam April 5 , 2019
HellBoy April 12 , 2019
The Cure Of La Llorona April 19 , 2019
John Wick 3  May 17 , 2019
Men In Black International June 14 , 2019
Grudge  August 16 , 2019
Annabelle Sequel July 3 , 2019
Spider Man : Far From Home July 5 , 2019
It: Chapter 2  September 6 , 2019
ZombieLand 2  October 2019
Charlie's Angels November 1 , 2019
Kingsman 3  November 8 , 2019
Jumanji 2  December 13 , 2019
Star Wars: Episode IX  December 20, 2019