Some Advice for Seniors
Hang on for a minute...we're trying to find some more stories you might like.
The end of senior year is near, and there are many major events to anticipate. Graduation is coming and the price is increasing rapidly. The Senior All Nighter sweatshirt is 65 dollars. Senior pictures are due. Prom is just around the corner. Let's not forget the actual graduation! These large sums of money can be stressful because not all seniors have stable jobs. Some students can't work more hours because they have to fit in practice, school, work, clubs and other after-school activities.
Some of the best ways to save and have less stress for the upcoming deadlines are to follow these two steps.
The first step for tackling major expenses is saving some of the money that you earn. It may seem hard to save but it can be done. Put 15% of what you make into a savings account or in a safe place. The money will grow over time and help you make these large upcoming purchases without worrying. It will also help you not to rely on your next paycheck. This is the first step to conquering things that are happening in your life.
The last step taking a deep breath. Spend more time with friends and less stressing about the things you need to do. Graduation will come sooner than you know, so make memories! Stop being so hard on yourself. As the year progresses it's easy to under and overestimate yourself, causing impossible goals.Don't worry things get better.
You did it! This is your last year of
highschool so enjoy it, time goes by fast. Just three years ago we were freshmen dreaming of the day that we would be seniors. Whether we're ready or not, adulthood is knocking on the front door. All of our hard work will be paid off once we get the diploma.
About the Writer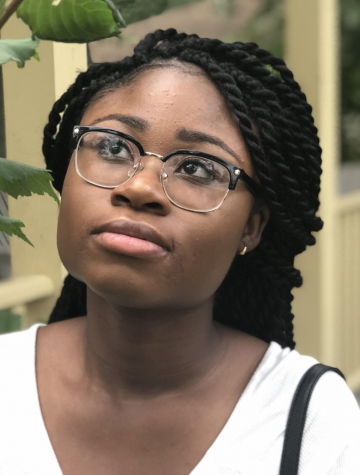 Ramatu Kanneh, Contributing Writer
Rational thing I am very loud and alway moving and never thinking
Amazingly i'm always ready and never blinking
Miraculously having a family that is...