What's The Drop For 2019?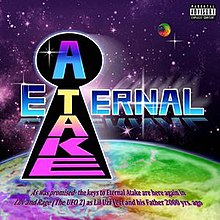 Hang on for a minute...we're trying to find some more stories you might like.
For music fans, early January is full of speculation for the new year. Because of how incredible 2018 was for music, the expectations for this year are bigger than they've ever been. These are some albums that I expect to see in 2019.
-Tyler, The Creator –
   Tyler, The Creator's most recent project Flower Boy turned many heads with its glittery production and introspective lyrics. Given he, for the entirety of his career, has dropped an album every two years, and he didn't drop a studio album in 2018, I expect the follow up to his best work to be released sometime in 2019.
-Lil Uzi Vert-
   Uzi has not released a new album since mid-2017, which saw the release of his studio debut Luv is Rage 2. Despite that, he managed to land one of the hottest tracks of 2018 with "New Patek". He has teased the release of Eternal Atake endlessly, going as far as to drop the album art and leak a release date for the project. When the album didn't arrive on schedule, Uzi fans were rightfully annoyed. Now, months later and still without an album to listen to, all we can do is hope for a new release in 2019.
-Childish Gambino-
   Childish Gambino had as good a year as an artist can have without releasing a full-length project. He landed a #1 hit with his critically acclaimed masterpiece "This is America", as well as two of the most fun music videos of 2018. With such incredible singles, it's somewhat of a surprise that the East Atlanta rapper opted not to strike while the iron was hot, and sat the year out. That being said, because of how successful this wing of his career has been in recent times, it seems very likely that he'll want to capitalize now and release at least something in 2019.
-Chance the Rapper-
   Chance, one of the biggest and brightest stars of the new generation of hip-hop, hasn't put out a project since 2016. Granted, he has been busy with other business ventures, as well as with the various donations of his time and money to charity. He has also been raising his daughter during his time "off". But, given the current political climate, the fact that it has been three whole years since he put together a project, and the newfound success of some of his closest friends in the industry (artists like Saba, Noname, and Vic Mensa all had notable 2018s), 2019 seems like the perfect time for the Chicago artist to release something new.
About the Writer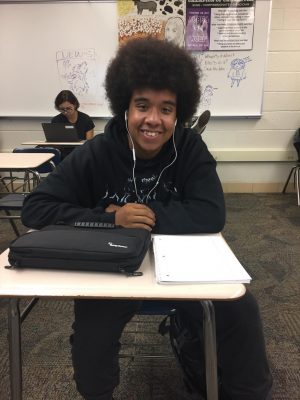 Devin Jones, Entertainment Editor
I don't really know where to start, so I guess I'll just jump in.

Hey, my name is Devin. I like to read, write, play video games and watch movies....