Boy Bands of the Past are Still Rolling In the Dough
Hang on for a minute...we're trying to find some more stories you might like.
40 year old men are still touring and performing the songs that they made as children. Twenty five years later, and they are still reeling in money from the same audience that they once had. Isn't it odd to still be an item of a boy band at these ages?
"The New Kids On The Block" is touring America and have raised $40 million dollars in revenue. At these ages, these grown men are still presenting themselves as the same people they were when they were children. They are set to tour all around the country in the cities that bring in the most money. They will be coming to Grand Rapids, Michigan in June 2019. The audience will be composed of the same people that they won over at their youngest ages of 16 and 17.
The real questions are: How are the men in this group still together? How have they stuck together for over twenty-five years without one person leaving them? Are they still considered a boy band?
Look at the groups that have emerged in the 2000's. Many of them have not been able to keep themselves together like the boy bands of the past. Take One Direction, the split up group that caused heartbreak internationally, for example. When one of the members Niall Horan left the group, it caused adversity internally and resulted in a complete break up of the band. The bond between the boys of this group could not have been strong enough to remain like those of The "New Kids On The Block."
Many believe that the "New Kids On The Block" should no longer be called a boy band. Although that is what they were referred to in the past, they have progressed into that of being categorized as a generic musical group. They should no longer be attached to the term boy band anymore.
The question of how long this group will continue to travel and produce music together is ongoing.
There are many people in this world with a voice waiting to be heard. But they won't be heard if the world is still attached to a "boy" band that was famous 25 years ago. There is a time for a band to be famous, and a time to call it quits, even when it doesn't feel right. "The New Kids On The Block" hasn't came to realize that yet.
When will these grown men step aside to make room for the new wave of talent that is waiting to be discovered?
About the Writer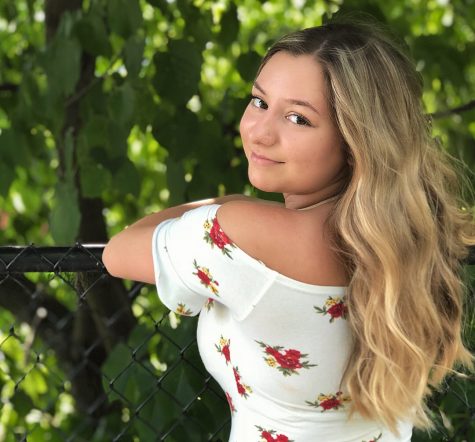 Courtnee Raybon, Features Editor
Hi! My name is Courtnee Raybon. I'm a junior here at Wyoming High School. I was told to write something about myself and it should be easy because who...