Together We Create
Hang on for a minute...we're trying to find some more stories you might like.
Imagine this: walking into a room where there are 2-3 judges sitting in there waiting. They are judging every move you do, every word you say, every piece of clothing you have on and most important your presentation.
Walking out of the room unsure of how it went, making sure you said everything you needed to. You never know how impatient you are until you have to wait to hear the results.
Business Professionals of America (BPA) competitions can be nerve-wracking. BPA is a club that works towards teaching young adults how to act in the professional workforce.
"BPA has taught me a lot about the business world that I am glad I know now" said Yailine.
BPA is all about finding who you are and developing skills to use outside of school. "While I presented, it brought out a new side of me that I didn't really know I had," said Yailine Palamo. In BPA You spend a lot of time with your fellow members that it allows you to get to know them more than you expected to. Yailine said, "I grew new friendships and the friendships that I already had grown stronger."
Wyoming High School has a BPA chapter that has many different students participating. A BPA chapter has officers that all have a different responsibility and job to do. The officers this year are a mix of new members and veterans. "They have a good idea about when it is time to be a friend and when it is time to be the bad cop," said Yailine.
The officers work extremely hard to make sure that everyone is prepared while completing their own events. "They set good examples on how BPA should be treated and they also give us a good idea of what is to come," said Yaline.
During competitions, there are many emotions that go on. Prepared or not, everything changes when you are standing in front of the people that can send you to States. "I felt relaxed and gained that confidence back because I memorized everything that had to be said but I was nervous and stuttered a bit," said Yailine.
The stress of Regionals is over.Hard work definitely paid off, and many of our members of the BPA chapter have placed high often to go to states. This year we had an impressive amount of people make it to states. There are 26 different students that have qualified. We had: nine first place, three second place, six third place, three fourth place, five fifth place.
"I am looking forward to the competition and showing the judges my all and then seeing how much I impressed them," said Yailine. "I am excited to see how far I will get. "
States are held at Amway Hotel where those who made it to State stay for the weekend. There are many activities going on throughout the weekend including competing in their event. Activities include dinner, a dance, and bonding with your school and among other things. Yailine says, " I am looking forward to the gala at the end and having a good time with my fellow members and meeting other people." States are a great way for people to form new bonds and experience a new environment.
After all the competitions, the preparing, the practicing, the presentation, the stressing you start to think about what happens next. BPA members that are seniors have a great experience in the professional world and understanding of what it takes to be in the workforce after high school. "It gave a clearer vision on what career I want to pursue in adulthood and how I am planning on spending my next four years in college," said Yailine, a senior.
About the Writer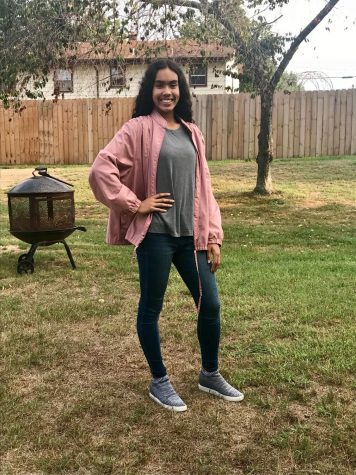 Kayla Hinton, Sports Editor
I prefer not to write about myself, but since I have you here I promise that this will be worth it (or not), it's up to you.

This is my last year of...