Hey Seniors! You Need to Read This!
Hang on for a minute...we're trying to find some more stories you might like.
Hey 2019 grads, it's almost that time. Soon we will be counting down the months and days until graduation (May 21st).
I know that you are tired, but there are only four more months left of high school. No more high school drama. No more cafeteria food. No more Google Classroom. No more childhood. Now you are an adult. 18 and out in the world.
Before graduation, there are many things that seniors must do.
The deadline to turn in senior pictures and baby pictures is January 25, 2019. The pictures are for the yearbook and graduation slideshow. However, if you do not turn in the pictures on time, your picture will not be in the yearbook or slideshow. Senior pictures cannot have any props or be a selfie. The image must be vertical. Digital photos are preferred but if unavailable you may send in a hard copy. When you send the photo you must do it via email to Ms. O'Dell and Ms. Tran at [email protected] and [email protected] The subject of the email must have your first and last name with the attached photographs. If it is a hard copy put the photos in an envelope with your first and last name on it. The size of the photo is preferably wallet size if the image is too big it may be trimmed.
I know that high school is coming to an end fast and the will to go to school is dwindling down, but your attendance matters. Starting now (1-18-19) absence from semester 1 is wiped away. However, you cannot have more than 10 absences from today up to May. You must attend all of your classes. Even missing one hour is counted as an absence. Being more than 10 minutes tardy for first hour will also count as an absence. You will miss out on many different things if you have 10 or more absences: senior activities, prom and most important you will not be able to walk. Being able to walk on graduation is the most important part of high school and you don't want to miss that moment with your fellow classmates.
Cap and gown is another important thing to get before May comes around. If you have not ordered your cap and gown yet, I would advise you to go to Jostens.com and order it right way. Many have waited to the last minute to get their cap and gown and it did not fit. So, don't wait to the last minute in case any adjustments need to be done the gown.
Senior sweatshirts will get you into the senior-all nighter after graduation ends. If you do not have a senior sweatshirt then you are not allowed to go to the senior-all nighter. The sweatshirts are $60 and you can get a paper from the office to order one. You don't want to miss out on a chance to be with all your graduation class all together one last time before entering into the real world.
#sen19rs
About the Writer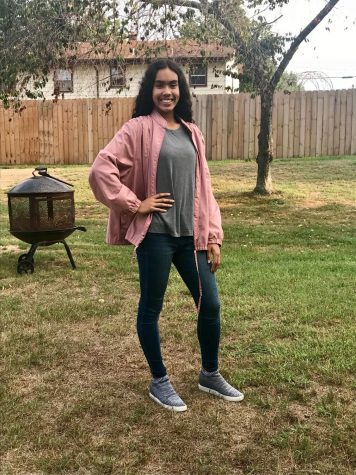 Kayla Hinton, Sports Editor
I prefer not to write about myself, but since I have you here I promise that this will be worth it (or not), it's up to you.

This is my last year of...