NHS Members Bring Leadership, Character, and Scholarship to WHS
Hang on for a minute...we're trying to find some more stories you might like.
National Honors Society members make our Wyoming community a better place. NHS is a club where students with a 3.8 or higher average are able to participate in volunteering opportunities and learn things about college. If students work hard for a 3.8 and are made an official member of NHS they just have to maintain a 3.5 GPA. It's a great opportunity for those who like to help people and want to get involved in the community.
There is a process for becoming a member. Once a student is eligible she must go through a few requirements to be an official member, including a parent permission slip, a typed essay and a description of work, awards and extracurricular activities.  
Students in NHS are required to do 20 hours of community service throughout the school year, with half done in the first semester. This includes helping out in elementary schools, doing things like science night, the summer carnival and field day. They also volunteer for the 6th-grade camp and the food drive. "Leadership, Character, and Scholarship are the three values of NHS," said Mrs. Rathsack.
They also sell flowers on Valentine's Day and also go to Habitat for Humanity, which is coming up. Kelsey Gullick likes going to Habitat for Humanity projects because NHS members help to build a house for people who are in need of a home.
They meet once a month on a Tuesday which varies each month. They have played dodge ball to teach different leadership styles. NHS has also given out scenarios in which students learn to build character. There was a day where students worked on college essays and their applications. Kelsey Gullick has found that college applications are the thing she most benefits from. But she sees another important positive. "Making life easier on someone else," said Kelsey Gullick.
Kelsey Gullick's favorite part of being in NHS is the "Impact volunteering makes on other people."
Mrs. Rathsack also mentioned that spring is when all those who qualified have an induction ceremony where they pledge to NHS and do a few other things. "It is more of a student-run club," said Mrs. Rathsack. So if this interests you, go check it out.  
About the Writer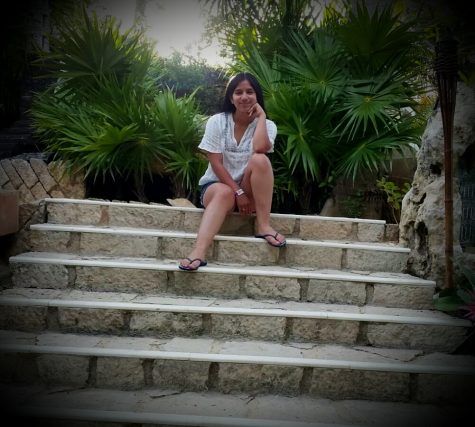 Camila Maldonado-Pena, Contributing Writer
I did this short notice and I'm not good at writing biographies especially when the biography I have to do is about my self. But you have to read about...