King of Atlantis
Hang on for a minute...we're trying to find some more stories you might like.
Aquaman is shaping to be Game of Thrones underwater. As I was watching the trailer for this movie, I had so much anticipation. There were so many questions flowing through my brain. This is a film that has so much interweaving plot threads and progresses many mysteries. Aquaman is a controversial movie with kings and queens; brotherhood, family issues, and betrayal. It expresses bringing 2 completely different worlds together.
Jason Momoa, who plays Aquaman, was raised in Norwalk, Iowa, by his mother. After he graduated from high school he moved to Hawaii, where he landed a lead role in Baywatch Hawaii, season 10. When Baywatch ended, Jason traveled the world. In 2001, he moved to Los Angeles to continue his career as an actor. He also appeared in the Game of Thrones playing Dothraki King. He has directed a couple of short films and is working on his feature film debut Road to Paloma. Jason lives with his wife Lisa Bonet, also an actress, and his two children.
This film starts off as a voice over of Jason as Aquaman telling the story about his dad, a lighthouse keeper and how his mother washed up on shore from a current she could not get away from. They were set as two people who were not supposed to meet but did and started a life together. Until the point, his mom was escorted back to Atlantis, leaving Arthur and his dad alone. Atlantis was once home to the most advanced civilization on earth that is now underwater and controlled by King Orm. The so found 'King" is planning to destroy the Surface world since the surface world has come to destroy Atlantis and Arthur was not letting that happen. Arthur sets himself up for a crazy adventure he has yet to partake in.
The underwater world is unbelievable. It seems like it took a very long time to make it perceive the way it did. The director, James Wan said, "Shooting it was pain. We shot using this technique called dry for wet." They shot in front of a blue screen in the sound stage, but the characters were in really cool rigs. The rigs are like harnesses to help stimulate the floating and swimming in the water. Throughout the movie, every scene under the water seemed so real. It felt as though they were really underwater, the fish and other creatures looked as though you could actually see them as if you were in the water with them. Seeing them face to face. It was the most realistic movie I have seen in a long time. The amount of time and effort it took to make this movie was definitely worth it.
Throughout this movie, it makes you think about all the things that could potentially happen before it actually happens. One thing that made this movie good was the fact that he risked his life to set upon his adventure to save not one, but two worlds. Another thing I thought was pretty amazing was he does not talk to the sea life, he commands it in a way nobody has seen before. I would give this movie a 10 out of 10 for sure.
About the Writer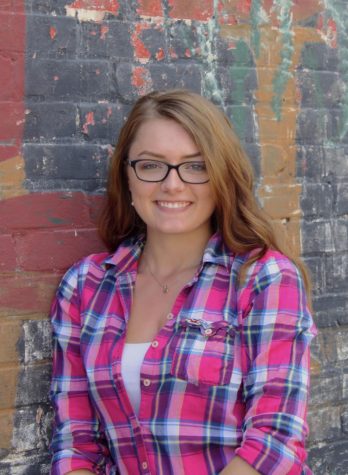 Ashley Elliott, Contributing Writer
Well since you're here, I'll tell you a little about myself. For starters my name is Ashley Elliott. This is my last year of high school. I will turn...