You Want a Band-aid? How about a Tourniquet?
Hang on for a minute...we're trying to find some more stories you might like.
Saving lives isn't just for paramedics. Wyoming Teachers can help out too! Tuesday, January 8, Wyoming High School teachers were accompanied by Metro Health – University of Michigan. With the mass shootings taking over worldwide you never want to be too careful. Over 100 teachers got hands-on, step-by-step training on how to stop life-threatening bleeding during an emergency. It is estimated that 30-40 percent of victims who die in mass shootings bleed to death.
Wyoming teachers received buckets for all their classrooms containing, a tourniquet, cohesive bandages, gauze, toilet paper, and other necessities for emergency situations. This was all made possible because of a grant of nearly 36,000 from the Metro Health – University of Michigan.
Wyoming High School principal, Mr. Robrahn does not like the idea of having to train for things like this but he does see the benefit, "The more training, the more saving we can do, not only around school, but just around like if I get hurt or my son or anyone else, I know what to do," he said. "The more trained people the more we can help." Robrahn likes seeing all the teachers working together training to save lives.
Mr. Cornell has been talking in class about how he knows how to save someone with a tourniquet. He thought the training was fun with his colleagues and he is happy that he could potentially save someone's life if he needed too.
Wyoming teachers are grateful for the training. Even though it may not be something teachers want to think about, it's good to know how to help if the students or anyone needs it.
About the Writer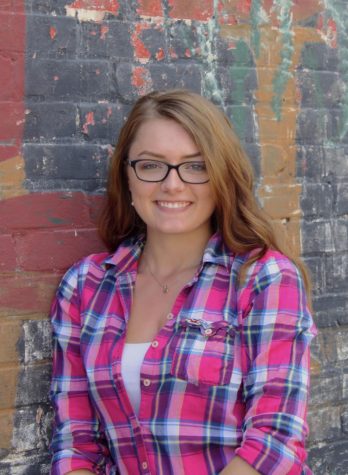 Ashley Elliott, Contributing Writer
Well since you're here, I'll tell you a little about myself. For starters my name is Ashley Elliott. This is my last year of high school. I will turn...