Night School Review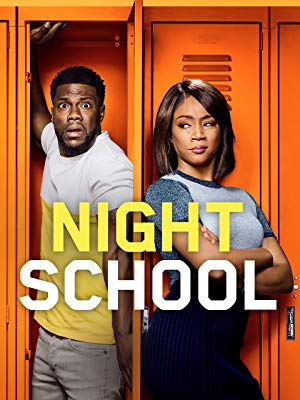 Hang on for a minute...we're trying to find some more stories you might like.
Night School is a goofy comedy about a high school dropout (Kevin Hart), trying to earn his GED in a night school classroom run by one of those super-tough but inspirational teachers (Tiffany Haddish) that movies can't get enough of.
There are seven main characters in this movie. Mackenzie (Rob Riggle) who is a dropout who's been destroying his back working as a mover all his life, and wants a GED so he can get off the truck and move behind a desk. Teresa (Mary Lynn Rajskub) dropped out because she got pregnant by a controlling jerk that she's still married to. Luis (Al Madrigal) is a Latino waiter that Teddy (Hart) had fired in a scene and who speaks alright English and fantasizes of becoming the next Justin Bieber. Jaylen (Romany Malco) is a paranoid conspiracy theorist who's convinced that machines have taken over and sometimes he stares into the distance and you just know he's imagining the opening of "The Terminator." Lastly, there is Bobby (Fat Joe), a felon, who is attending night school via Skype. He takes his lessons so seriously that when he's interrupted by an attempted shanking, he roars, "I'm trying to learn!" as he thrashes his attackers.
The classroom is a diverse gang of lovable weirdos, all of whom have troubles of their own. They all have big (or small) dreams, like Teddy. But because night school is just too demanding, they start dreaming up shortcuts to graduation. And that's where the trouble starts. There are just enough laughs to make "Night School" worth it if you're in the mood. Even when it's not hilarious, there's a comic spirit that's active and never flags, from scene to scene.
About the Writer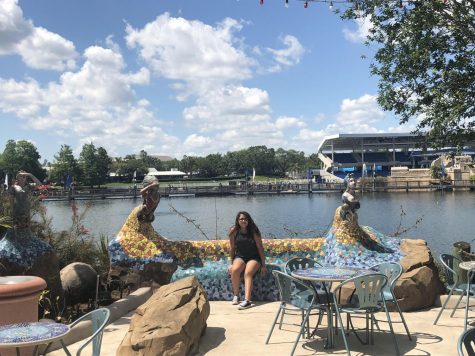 Ysabel Lopez, Contributing writer
My name is Ysabel Lopez. Spelled weird right? Well you would say my name just like you would say Izabel. I'm very quiet when I'm around people I don't...