U of M Falls, But is the Fault Only on the Team?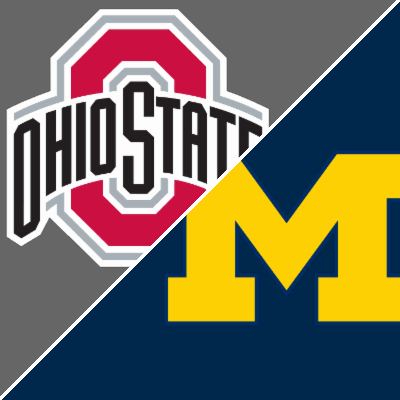 Hang on for a minute...we're trying to find some more stories you might like.
Saturday the 24th of November was supposed to be glorious. The Michigan Wolverines, number four in the country for NCAA Football, with the number one defense, were supposed to beat the Ohio State Buckeyes. They were supposed the beat their biggest rival during The Game, a name that every college football fan knows. Michigan was supposed bring with them a blowout game.
But that was reversed onto them. Ohio State University crushed any hopes for a playoff appearance for another consecutive season.
You could place the blame on Jim Harbaugh, who has been the Michigan head coach for the past four years. In that timespan, Harbaugh has never beaten the Buckeyes and their coach, Urban Meyer. This has brought a lot of hate to the Michigan football program from frustrated fans. But, for a lot of other fans, it seems that the blame should be placed on only on the players themselves.
This year, though, the defense had been unstoppable, and new quarterback Shea Patterson had been accurate and smart all season, so how could they lose to a team ranked lower than them? They did, of course, and the comments made by veteran fans are just as bad.
I believe that everyone has to look at the bigger picture here. Trust me, I'm extremely upset that Michigan lost in the biggest game of the season, yet again. I'm upset that they now have no chance of making it into the playoffs this year. I won't give up on my team, though, and I only say this because I have a theory for why the game ended so badly:  the University of Michigan is not a team prepared to defend against a passing offense.
Think about it, what has any northern college team always been good at? Michigan, Wisconsin, Penn State, and any other Big 10 Teams have always had great running backs that can push forward for close to 100 yards a game, and that's how they get close enough for a short pass touchdown. Even Shea Patterson ran a lot this season, many of them earning a first down or a touchdown. That's what Michigan got so good at ending on the defense, and pushed them to a blowout win in most of their games.
Unfortunately, the Ohio State Buckeyes weren't rush-minded this year. Dwayne Haskins Jr., their quarterback, has quite the arm and brought the heat on almost every team he played against. OSU seemed like a southern college team that just hurls the ball downfield every play, and Michigan just wasn't ready. Our linebackers and cornerbacks are not used to fast receivers, and Haskins took this to his full advantage. They broke their record for points against the Wolverines, and that really sucks.
I can sense that the NCAA is changing, and Michigan needs to change with it. Even with the most games won in the league, Michigan will fall if they don't learn to utilize more than just their running backs and tight ends. Shea Patterson has the potential to be a great quarterback, he just has to realize that his arm can be one of the best if he tries.
Come next year, Michigan will face Ohio State again, and they won't have Urban Meyer to keep them strong. Come next year, Michigan will show the Buckeyes who's still the King in the North!
About the Writer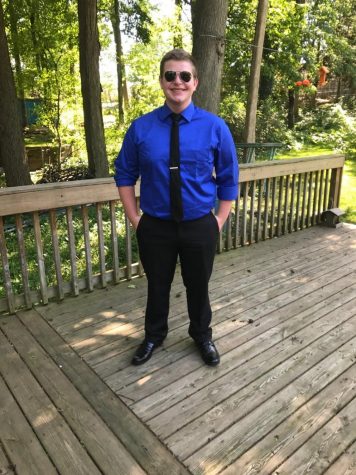 Nolan Weatherby, Sports Editor
Hey everyone, I'm Nolan! Many of you may know me as Nolander, Ranger Nolan, Weatherby, or a plethora of other nicknames given to me by the students and...