Boys Basketball Crushes Grandville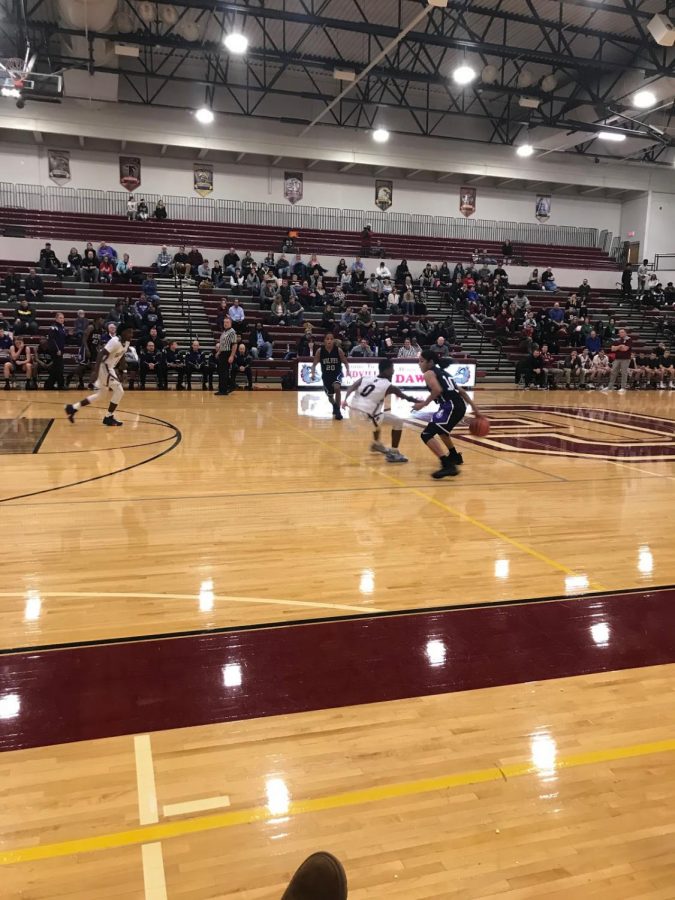 Kayla Hinton, Contributing Writer
December 5, 2018
"The hay is in the barn. The season has arrived," says Coach Vander Klay. "We have prepared for this since 3rd grade."
The way they played Thursday, it sure seemed like it.
Our varsity boys took a win home in their game opener. They surprised a lot of people by destroying Grandville 78 to 33.
The chemistry between the players made the game intriguing to watch.  "We play fast together and dictate our tempo for 32 minutes every game," stated Vander Klay.
They were so far ahead in the game it was almost unreal. At one point, they were so far ahead, many spectators would usually decide to leave. But for this game, many stayed, because of the show the boys put on. "Our team will compete harder than everyone we play and work daily to improve to become the best we can be," said Vander Klay.
"Competing all 32 minutes will meet our expectations for this team," added Coach Varnesdeel.
Menalito McGee especially turned some heads in the crowd. "He is one of the best shooters in the state," stated Coach Vander Klay. He made sure the fans and players from the opposing team felt his presence.
The coaching staff knows he is a special player. "Mito is a tough-minded point guard who does a great job of taking care of the basketball and run our offense," said Coach Varnesdeel.
Menalito is not just a shooter but a great point guard that can get the ball where it needs to go and when. " I am looking forward to watching Mito play because he is dedicated to what he does," said Emma Alayo.
He shot the lights out on Thursday with seven threes and a game-high of 23 points.  Fans in the stands were in shock of how he was able to shoot the ball so well. But his coaches were not surprised at all. "The only surprise is when the opponent lets them shoot," stated Vander Klay.
The Wolves definitely have something to prove this year. "We lack in experience and height, but our speed and athleticism are our biggest strengths," explained Varnsedeel.
There is a lot of competition and "tough teams" this year in the conference. "We will not back down regardless of the score, talent or size," said Vander Klay.
The team will not give up the title easy and will fight till the end to keep it. "I'm excited to watch this team grow and develop throughout the season as we feel that we have a great opportunity to have a championship season," said Varnesdeel."