Slight Differences Between Biggby and Starbucks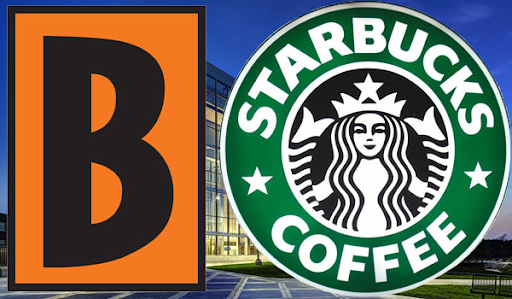 Hang on for a minute...we're trying to find some more stories you might like.
Coffee has been extremely popular for centuries.  Starbucks Coffee, however, has taken the nation by the storm.  Starbucks was established and founded in Seattle, Washington on March 30th, 1971.  It has expanded from there.
Starbucks serves drinks like Christmas Strawberry Cake Milk, Snow Cheesy flavored a Latte, Toffee Nut Crunch Latte, Christmas Dessert Latte, Cranberry White Chocolate Mocha, Duo Cocoa Mocha, Duo Cherry Mocha, Toasted White Chocolate Mocha.  People across the globe go crazy for Starbucks Coffee despite the high cost of its delicious product. Ever since
Starbucks opened its doors it has had many competitors. Competitors like Biggby Coffee opened in Okemos, Michigan in August of 1999 and another open later that year in Lansing Michigan.  They serve drinks like: Peppermint Stick Mocha Latte, Beautiful Haze Latte, Salted Carmel Latte, and Snow Mint Mocha Latte. Starbucks has a slightly greater variety and has more to offer the general public. Meanwhile, Biggby is a Michigan-based coffee shop.