Catching Up With Alpha Wolf Erika Hernandez
Hang on for a minute...we're trying to find some more stories you might like.
Erika Hernandez is now a junior. She won Alpha Wolf in Fall 2017.
WPP: How has winning Alpha Wolf affected your high school experience?
Erika Hernandez: I think it affected me in a good way because I'm a shy person who has a hard time making new friends like speaking directly to them but by being a nice person I earned their confidence and became their friend.  Also it's impact was big because I'm new to the school and so I felt received and even people who I didn't talk that much to demonstrate a big support to me when i received this award. Since I got this award I feel with the responsibility to keep it up and be an example for them.  High school is better since because I see more the needs of my classmates and I see how others try to do the same thing and this feeling keeps spreading and it's nice to see such thing.
WPP: Do you think winning Alpha Wolf has changed the way people treat you and if so how?
Hernandez: I think in a way it does, and what I mean by this is that I'm the same person as when I won this award because this is who I am so even if I don't have some people in my classes anymore I keep talking to them.  But in the other hand some people I didn't know started talking to me this year or even after the assembly because they recognize because of this (that is done in front of the whole school) so they have started a closer connection with me but in other cases some people just forget I'm part of  this and it's okay. So I think it depends the people because they act differently. Like I said before I am the same person and well I think they treat me the same most of the times because they know who I am, how I act, feel, speak so it doesn't matter they know I'll be the same always.
WPP: Has winning Alpha Wolf opened up any new opportunities for you and if so, what?
Hernandez: Yes because I had the opportunity to participate in many small conferences and share my experiences with kids, adults and prove that this assembly it's worth it and it does change people lives and their way they will see others and help them. I had the opportunity to share also individually how it feels to be this so it's an awesome experience to be part of something good in our school.
About the Writer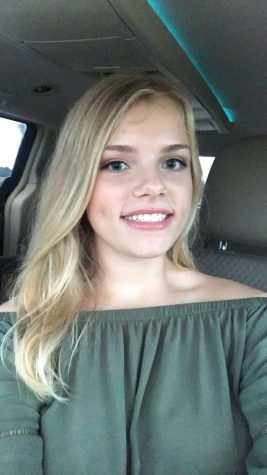 Skylar Gelock, Contributing Writer and Editor
My name is Skylar Gelock and I am supposed to tell you about myself. I don't even know where to begin but I have to do this for a grade so here goes...