Delving into the Music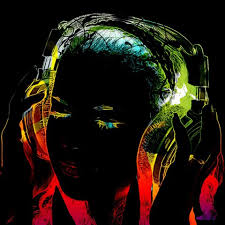 Hang on for a minute...we're trying to find some more stories you might like.
"Where words fail, music speaks." ― Hans Christian Andersen.  
When you look around the world and the people rushing to get to their destinations, you notice almost all of them are listening to music whether in their cars or through headphones. We as humans struggle to connect with strangers but one thing that binds everyone together is music. I have been in choir for about 7 years and every year we all became a sort of family through music. We are broken people but music is the one medicine that can uplift and help a sad stranger. The facts are that music improves moods, reduces stress, decreases anxiety, Improves exercise, memory, eases the pain, provides comfort when used as therapy, improves cognition, can help children on the autism spectrum disorder, and soothes premature babies.
Personally, I have struggled my entire life with social skills and speech skills, but with music being one of my closest friends, it has helped me get over my stutter when I would sing along to music it would teach me how to say it normal and reduce my anxiety so I wasn't afraid of tripping over my words. Being bullied for as long as I was, and experiencing the amount of loss that I have, music was the one thing that has guided me through my personal struggles and was the one thing I could connect with personally. Music soothed me and kept me going when I felt there was no way that I could. With that being said, these are my personal reviews of music I have heard or it has been suggested to me.
The song "Dear Me" by Nichole Nordeman is about her life. She has gone through many different obstacles in her life and that she is sorry for how much has changed. She decides she needs to follow the path of god. It's a rather religious song but it's very uplifting. She's stating that the girl she used to be made a lot of mistakes, but God will forgive her and still love her just the same. It also says that she has been given time to learn to be better but it will take time for her to see. I would recommend it to those who enjoy religious music. https://www.newreleasetoday.com/lyricsdetail.php?lyrics_id=105668
If you like heavy music, this next piece is for you. The song "Hollowed" By Lund and featuring Emily Raymond was brought to my attention by Lilly Plank who asked me to listen to it. The instrumental piece in the beginning really caught my attention along with Emily's voice which sounds rather soft and soothing. This piece is about a broken relationship and weighing in both sides of the relationship and how they both feel. The female is fed up of the male because she feels like her love has been taken granted. She states that she is tired of the lies and implies that he lacks effort in the relationship constantly living in a state of darkness when she has tried to save him from it. His perspective is that he knows he has refused her light and has caused many issues but still hopes that she will stay because he has promised change in the relationship and she's the only one that will have his love. The biggest part of this song to me seems to be when it states, "It's our oldest deadliest impulse the need to protect our own at the expense of any other living thing and we give that impulse such a nice name, don't we? Love."
It's a hard verse to swallow considering many humans become confused as to what love really is and often take advantage of another's love for their own selfish needs. It's a sad reality. Overall, it was an excellent piece and I really enjoyed how well it was put together and the blend was lovely. http://testicanzoni.mtv.it/testi-Lund-feat.-Emily-Raymond_33727227/testo-Hallowed-Ft.-Emily-Raymond-72905757
If you wish to feel emotional, this song is your go to. The song "Love In The Dark" performed by Leroy Sanchez and choreographed by Kyle Hanagami is a truly beautiful piece but can also be considered raw and harrowing. Leroy's voice uses a lot of emotion in his voice and many different dynamics making this piece beautiful. The background dancers help make this piece even more elegant. This piece is about another relationship where one person doesn't love the other anymore but can't bear to see the pain that he or she will cause her or him as the confession comes out. The person doesn't want the other to break but the person has grown numb to the love that once was there but now has faded. The thought is, that if that person stays and ignores the issues, the more they will fight so that person assumes it is best to leave but doesn't want the other to be heartbroken over his absence. I feel it is a very powerful song and rather emotional. Although it's not clear as to who the people were, the event was conveyed with a lot of emotion. It was performed very well. https://www.google.com/search?q=love+in+the+dark+lyrics&rlz=1CASMAE_enUS820&oq=love+in+the+dark+lyrics&aqs=chrome..69i57j0l5.5740j0j7&sourceid=chrome&ie=UTF-8&safe=active&ssui=on
Rascal Flatts-"What Hurts the Most": One of the saddest songs that I have listened to and causes me to cry every time but it's probably because I can connect with it. I'm not much of a country music type of person but when you lose someone, a song like this hits you like a cannonball to the chest. When he sings "And never knowing, what could have been," it is something that many think about when we lose a loved one. It was a constant question that I knew would never be answered. This song really shows how it feels when you lose someone you care about.Unfortunately, loss is all around us. Though Rascal Flatts voice doesn't sound pained in any way, it is shown in the lyrics. It's hard going on like things are fine when you lose someone and the lyrics really hit the spot and shows that it's hard. The song sounds a little too upbeat for a song like this but the lyrics are the emotional center point in my honest opinion. If you're looking for a sad song relating to loss, this is the one to go for, just have tissues next to you.
https://www.lyricsfreak.com/r/rascal+flatts/what+hurts+the+most_20450463.html
Papa Roach-"HELP": In this piece of music, the singer has a harsh gritty voice that really shows that he is asking for help. His voice makes him sound desperate and portrays the need for help from the battles he is dealing with in his life. The drums in the background keep a nice steady beat and then he slightly whispers that he needs help because he states that he put himself in his own "hell", and then goes into screaming it in a desperate tone. It was full of emotion and rather sad but relatable when you get to a point in your life where some things are just too hard to deal with on your own. It's a great song overall if you like the heavier type of music.
About the Writer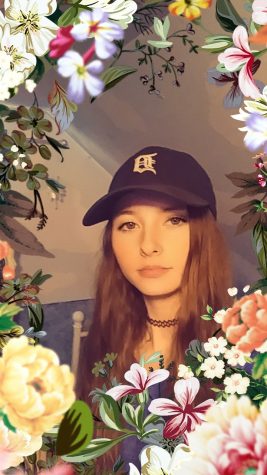 Shaylee Castle, Contributing Writer
Shaylee Castle is my name, my age is not required. I'm a senior and just ready to graduate. I love the color blue and if you happen to hear my music,...