Wyoming High School Supports the LGBTQ Community
Hang on for a minute...we're trying to find some more stories you might like.
In most schools, the LGBTQ community is considered a minority group. This is not the case in Wyoming High School. Here at Wyoming, the LGBTQ community is one that is accepted and appreciated. Our students love the idea that they can be who they want to be, and express their ideas freely.
Anyone belonging to the LGBTQ community should know that others in the school look up to them. Others cherish that they are brave and bold. Not many students can express their lifestyle openly without worrying about the 'backlash' that they will receive. People look up to them because it is such an amazing experience to see people expressing who they are without any care at all. It's something that everyone wants to have the nerve to do; however, most people cannot go through with it because they're scared of what they might endure in the process. The students around us accomplishing expressionism are nothing short of a model figure for us in Wyoming High School. Our school is an entire society of accepting staff and students that make a safe and comfortable environment for anyone to show their genuine personality.  
A prime example of the acceptance in Wyoming High School is the LGBTQ/Gay-Straight Alliance club that has formed in our student body. It is entirely student-run and meets twice a week in room 37 from 2:15-3:15 PM. This club offers LGBTQ+ support in a completely judgment-free zone to anyone that needs it. Everyone is welcome to join this club whether they are gay or straight.
In most schools, the authority figures may not advance in making this club possible because of the controversy that it supposedly brings to the students and staff. The eyes of Wyoming's authorities are widened and view right past that statement. Our district strictly believes in its student's successes in the future, and the only way to do that is having the opportunity to go to school and be who you are without worrying about how people will look at you and treat you.
In the Wyoming Public Schools district, we strive to make our students and staff feel comfortable with sharing the key components that make them the unique and distinct person that they are. It is our district's mission to create an environment where successful students will derive.
No matter your gender, race, or sexual orientation, Wyoming High School gives its full acceptance and support for equality and respect among our students and staff.
About the Writer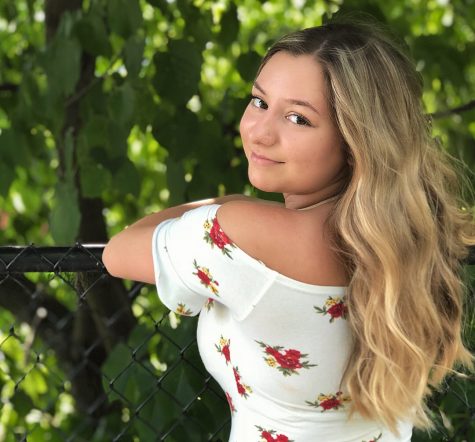 Courtnee Raybon, Features Editor
Hi! My name is Courtnee Raybon. I'm a junior here at Wyoming High School. I was told to write something about myself and it should be easy because who...