Did Kodak Come Back WIth A Hit?
Hang on for a minute...we're trying to find some more stories you might like.
After spending 7 months in the Broward County Jail, Kodak Black was released early on August 18th, 2018. Black was locked up for the charges of marijuana possession, child neglect, grand theft auto of a firearm and possession of a firearm by a felon. Kodak Black is best known for his songs" Tunnel Vision," "No Flocking," "Roll In Peace" and "Too Many Years."
. "Zeze" is a track that features rappers Offset of Migos and Travis Scott. It is his most recent release. Fans are starting to believe that the song title might be taking a shot at rapper 6ix9ine because of his song titles, and the beef they had on Twitter not too long before the song was released. The track was released on October 11th, and it seems like it leaves a lot of people with mixed feelings. The song is very different from the normal stuff that Kodak Black does, it is definitely is a hit or miss if you are a Kodak Black fan.
With the snippet of the song that was released last month, a lot of people were quick to say the song was a no go, but the beat goes hard. The clip quickly went viral and became a meme, along with the dance that is associated with it. When the song was dropped, it took a mixed review from a wide range of people. The tune of the track is very catchy and the chorus is something that will be stuck in your head for a long time. It definitely sounds like a song expected to come from Offset and Travis Scott, but coming from Kodak, it is slightly disappointing.
The comment section on YouTube is extremely mixed on the opinions. "Kodak's verse is actually whack but the song is fire", "Kodak's last verse is fire af" and "Now we get rid of Kodak and it would be good". It is a very mixed opinion and some people think Kodak should be taken off his own track. The reviews seem to be very polar opposites.
About the Writer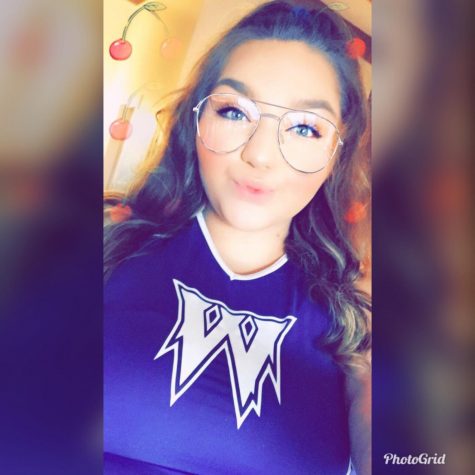 Anya Paullus, Contributing Writer
Anya Paullus is the name. I'm a senior and I'm almost 18, so that is pretty cool. I don't like talking about myself, but I have to so why not?
I'm...