Mudboy Fails to Entertain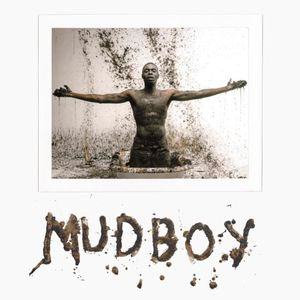 Hang on for a minute...we're trying to find some more stories you might like.
Harlem's Sheck Wes, a relatively new face in hip-hop, dropped his debut album Mudboy on October 5th, 2018, following the meteoric rise in popularity of his song "Mo Bamba". The track, a personal favorite of mine from the last year or so, blew up over a year after it's release, peaking at number 31 on the Billboard Top 100.
But, despite the success of the album's primary single, Mudboy falls unbelievably short of the hype that it was preceded with.
For starters, the lack of artistic focus is strong. There isn't a clear message that Sheck is aiming to deliver here, nor is there a definitive style or sound. In fact, the only static thing about this album is the weak, whiny, oddly-timed "Mudbooooy.." ad-libs that Sheck delivers at least twice a song.
Wes also fails to entertain on the production end of the spectrum. The energetic, exciting instrumental that drove "Mo Bamba" to its massive popularity is nowhere to be found on the rest of Mudboy. Many of the beats are rather melancholy. Strong examples of this would be "WESPN" and "Vetement Socks", which feature downright forgettable instrumentals, which make for unlistenable tracks when you combine those with the largely improvised lyricism and rather boring ad-libs.  
This album wasn't all half-baked, however. The Harlem MC's blaring personality can be found all over Mudboy.
When this album hits (which is not very often), it hits hard. On the track "Kyrie", Sheck's ad-libs actually added to the song for a change. Accompany the serviceable ad-libs with Sheck's infectious personality, and wrap it all up in an uptempo, eerie beat,  you get a solid track. The beat even switches up for the last 30 or so seconds, which is an unexpected yet welcomed change of pace. Had the whole album been executed as well as this one track is, it would have made for a solid debut effort.
But even Sheck's personality can't excuse the random tangents he would fall off into on this album. Both "Gmail" and "Danimals" feature lackluster spoken pieces, during which Sheck Wes seemingly says absolutely nothing worth anything. Sheck can even be found trailing of into more detail than anyone asked for about why he says the word bi*** so much during one of these speeches on the track "Gmail".
"It's the only word… where I can feel and hear all my anger.."
All in all, the rapper's fun, eccentric personality and delivery don't translate into fun, eccentric music. Mudboy features far too many lazy, uninteresting beats, freestyled verses, and unnecessary ad-libs.
3.5/10