The best and cheapest places to eat.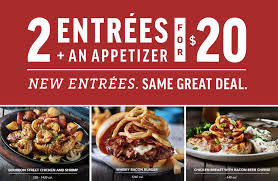 Hang on for a minute...we're trying to find some more stories you might like.
Finding the right place to eat is always difficult, especially when you're with a big group like friends and family. It's even harder when on a budget. Here are the best and cheapest places to eat at.
The first place is Applebee's. There is an Applebee's right on 28th street that offers a 2 for $20 meal. It consists of one appetizer and two entrees for only $20. There is a variety of appetizers available consisting of mozzarella sticks, boneless wings, and chips. Some entrees include things like  chicken tenders plate, three cheese chicken penne, and cedar grilled lemon chicken. For only $5 more, you can get a larger selection of entrees that include meats such as ribs. Taylor Boukma says she loves eating at Applebee's. She says "I always get the 2 for $20 because it's a lot of food for two people for a good price."
Wendy's Four for Four. Although it is a fast food place, it is a lot of food for only $4. This deal consists of a sandwich or wrap, nuggets, fries, and a regular drink. You   also get a sauce of your choice (even though they mess the sauce up 99.99% of the time.) The best thing to order with your food is the lemonade, because they come in a lot of different flavors.
Similar to Applebee's, TGI Fridays has a two for $14.99. For this deal, you get two meats and two sides. They also have a Friday's Feast which is two appetizers, two entrees, and two desserts starting at $20. Appetizers for this deal include mozzarella sticks, loaded fries, and pan-seared pot stickers. Some of the entrees for this Friday Feast include chicken tenders and a burger. For the desserts you can get mini chocolate bundt cakes. That's a lot of food for only $20.
Cracker Barrel this is a restaurant that doesn't particular deals that make it stand out, but the food prices are cheap. There is a two country combo that you can get through monday and friday. Personally, I think Cracker Barrel is for old people and I don't go there but they do have some good deals.