Venom Review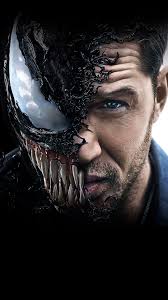 Hang on for a minute...we're trying to find some more stories you might like.
I took the time on my birthday to see one of the most anticipated movies of the fall. And of course, I'm talking about Venom.
With its many trailers and advertisements streaming across YouTube, the movie has sparked an interest to me since the second trailer because the first one only focused on Eddie Brock and very little of the flesh eating, limb tearing symbiote Venom.
I took my little brother and my best friend along with me to see this movie and I wasn't disappointed. The movie wasn't an 11/10 movie but it surely wasn't a 0/10 movie either. The movie's first half an hour focuses on Eddie Brock and his life. Some other scenes include the Life Foundation which has found other symbiotes besides Venom.
The movie has great CGI and decent character development and the main villain of the story is not the worst portrayal of a villain but the actor did a decent job which I was impressed with. He had sort of an "I am your God" persona, which was executed in an interesting form. Venom on the other hand, the symbiote was totally kick butt from start to finish.
The CGI was impressive and the creation of the symbiotes were well done to my opinion. The story didn't have to be rushed at the end but it was better than what I expected it to be. All in all, the CGI was great, Tom Hardy did a great job as Eddie Brock, Riz Ahmed portrayed a good villain as Carlton Drake, and the story of multiple symbiotes is very interesting. I gave Venom an 8.5/10.