Students Love the New Math Circle Club
Hang on for a minute...we're trying to find some more stories you might like.
Math and fun are two words that aren't usually equated together. However, recently a math teacher named Mr. Retan changed that by adding an interesting club to Wyoming High School. It's called the Math Circle.
Mr. Retan had been wanting to create a club like this for at least five years now and this year he finally did. "I love math and think it's fun. I wanted to be able to share that love with students," stated Mr. Retan. That was his reasoning behind creating this club.
The Math Circle meets once every two weeks in Mr. Retan's room. They used to meet once every month, but Mr. Retan decided to increase the frequency. "Kids loved it so much they asked to meet more," he said.
Some students would like to go, but can not make it work in their schedules. "I wish I could go but I have to watch my little brother after school," stated Kira Krieger, a senior at the high school, wistfully.
The kids who can and do go, however have thoroughly enjoyed the club. "It's fun and enjoyable," said Ramatu Kanneh, another senior.
Ramatu is just one out of the five to ten kids that come each meeting. "The meetings themselves consist of math games and puzzles for students to play around and explore with.
"A lot of times we don't have time during classes to do a lot of exploration and explore topics that aren't in the curriculum," said Mr. Retan, "This club gives us the chance."
The club is overall an, "opportunity for kids to solve challenging problems and play with math in a laidback fun atmosphere," according to Mr. Retan.
That being said this club is mostly for people who love math but it can also be for people who possibly don't love math but want to expand their knowledge and broaden their horizons. The club doesn't discriminate as it is open to anyone, even if you don't have a class with Mr. Retan.
If finding the time to partake in this club is a problem this year, there is always next year as Mr. Retan plans to continue this club well into the future. "It serves a need, because we have lots of kids that love math but don't get a lot of chances to have fun with it," said Mr. Retan. He also hopes to make it more official in the future. "We could eventually compete in competitions," stated Mr. Retan, "I just wanted to get it going first."
About the Writer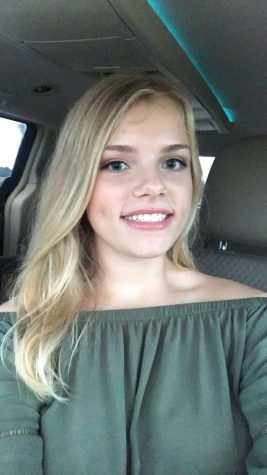 Skylar Gelock, Contributing Writer and Editor
My name is Skylar Gelock and I am supposed to tell you about myself. I don't even know where to begin but I have to do this for a grade so here goes...