Trunk or Treat Prospers at Wyoming High School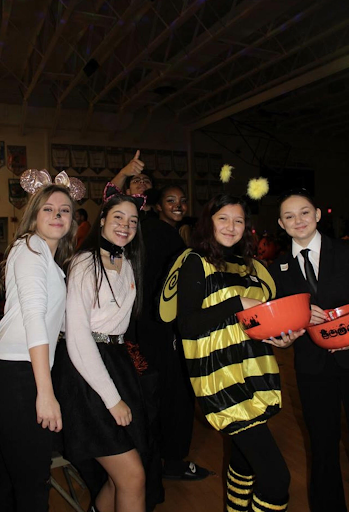 Hang on for a minute...we're trying to find some more stories you might like.
The students and staff of Wyoming High School will not stop until they know that they have made a difference in a person's life. Trunk or Treat is an event that allows the school to provide a safer alternative for trick or treating.
In today's world, society fears the danger of retrieving candy from various strangers' houses. There have been several cases where foreign objects that have been found in candy has turned parents against the idea of letting their children engage in trick or treating. Many parents snub their nose when it comes to Halloween because there is never a concrete idea of what is actually in the candy that people hand out.
Trunk or treat was a solution that knocked the fear out of parent's eyes. It issues an unharmful substitute for their children to redeem candy the safe way.
At Wyoming High School, Trunk or Treat arose to bring in the trust of many audiences. Staged indoor, there is nothing that will create an obstacle that will bring the event down.
This year's 2018 Trunk or Treat was an immense success. The turnout was stupendously large; more than anyone could have expected. The line to get in was wrapped around the building outside. Compared to last year, 2018 gave 2017 a run for its money.
I was lucky enough to attend this year's intensely memorable event. It was an experience that I am truly proud of. There were people from several groups that participated, such as Key Club, NHS, and the Wyoming Cheer team. Each group had their own table and was responsible for decorating it appropriately. When I looked around the room, the tables were festively decorated. It was an appropriate set up for children of the younger age groups, and it definitely made them feel comfortable with engaging with people they don't know.
As the kids came spilling into the big gym, tables passed out candy to these younger aged children that were dressed in unique and distinctive costumes. Ranging from buzz lightyear to blow up dinosaur costumes, these kids were dressed in every costume possible.
The politeness that these kids had blown me off of my feet. They were gracious and cordial of the people that passed candy out to them.
Running out of candy was not an issue because our school received a shipment of twenty plus boxes of candy to refill the bowls of each table. The volunteers running Trunk or Treat intently kept it running smoothly for the longevity of the entire event. They made sure to be involved with everyone's table, making sure they were stocked and ready to pass candy out.
Other than the part of the event that involves candy, there was something much saltier. A chili contest was taking place in the hallway between the big and small gymnasium. Many volunteered and cooked their best chili to be tasted by those who paid a dollar. It was a "May The Best Chili Win" event. By the end of the night, a winner was chosen for the best tasting chili.
Overall, this year's event was one for the books. It put a smile on many faces and made a difference in the realm of trick or treating. I can say for myself, and many others, that we will be coming back more when next year's 2019 annual Trunk or Treat event rolls around.
About the Writer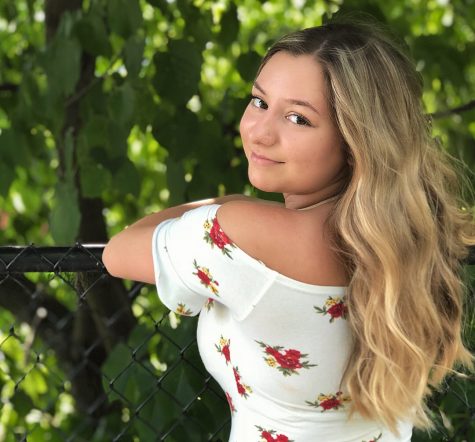 Courtnee Raybon, Features Editor
Hi! My name is Courtnee Raybon. I'm a junior here at Wyoming High School. I was told to write something about myself and it should be easy because who...