Tick Tock goes the Walls- The House with a Clock in its Walls Review
Hang on for a minute...we're trying to find some more stories you might like.
Your parents just died and you get a letter from an uncle that you've only heard stories about and who is inviting you to live with him in nowhere Michigan. What would you think? Building snowmen in late April, maybe? How about a new beginning far away from your friends and life? But definitely, not a house with a changing stain glass window, a chair with a personality of a dog, and surely not clockless clock sounds that come of inside the walls.
Hitting the silver screen on September 21, The House with a Clock in its Walls is one of this seasons best spooky and comedic Halloween movie made for the whole family – with parental guidance. Starring the acting talents of the comedian, Jack Black as Jonathan Barnavelt, one of the Guardians of the Wood from Lord of the ring, Cate Blanchett as Florence Zimmerman, and the son of Mark Wahlberg in Daddy's home, Owen Vaccaro as Lewis Barnavelt, this movie has Charisma to spare. It's an hour and forty-five minutes of bumps in the night, whimsical magic, and the walking dead.
This is not a typical Jack Black movie. The House with a Clock in its Walls was funny not because it was poorly made, like other Jack Black movies, but was actually created humor in a productive way. The movie is well written and has a great plot full of red hearings, suspicious activities, and plot twists.
The subplot is also enjoyable. One of the issues that is brought up is how to deal with the loss of love(s). The movie starts after Lewis Barnavelt's parents die and throughout the movie, he is trying to come to terms with the fact that he's never going to see his parents ever again and needs to get used to the new world their deaths have dropped him into. Another of their issues that speaks to today's audience is peer pressure. While trying to get adapt to his new school, Lewis only makes one friend, but when the friend is done using him, he throws him away. His friend gave him only one option for them to become friends again: to either break the only rule Lewis' uncle had or get out of his life.
However, I'm a little wary about the PG rating. I went with my parents and nine-year-old brother and during about a third of the movie, my little brother snuggled his face into my arm, trying to avoid watching the scary part. He didn't have any nightmares, but it was scary enough to not make it fun for him.
For the movie itself, I would give it a five out of five. It kept me pretty entertained and on my toes. My only suggestion is not to take younger kids who are scared easily with you.
About the Writer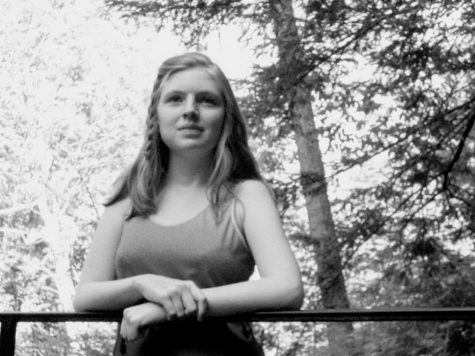 Kira Krieger, Copy Editor
My name is Kira Krieger. I'm a senior and a student of Middle College. I'm an aspiring (novel) writer. I can be cruel with a red pen but the art of...