Falling Down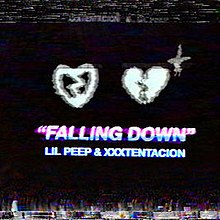 Hang on for a minute...we're trying to find some more stories you might like.
In a little under a year, the music industry has lost two hip-hop/ R&B artists, XXXTentacion and Lil Peep.
On November 15th of 2017, Gustav Elijah Ahr aka Lil Peep died of an accidental overdose at the age of 21. Lil Peep caught the attention of others after posting a few mixtapes and shortly after released his full album titled " Come Over When You're Sober."  The album debuted at 168 on the Billboard Top 200. Peep struggled with drug use due to his mental illnesses. Lil Peep was considered an "emo rapper". A collaboration between Peep and rapper iLoveMakonnon is expected to release, but as of now has no release date.
On June 18th of 2018, Jahseh Dwayne Ricardo Onfroy better known as XXXTentacion was shot, killed and robbed while leaving a motorcycle dealership at the young age of 20. XXXTentacion kicked off his career in June of 2013 after releasing the song "News/Flock" and later releasing his first EP titled "The Fall" on November 14th of 2014. In 2017, his song titled "Look At Me" reached 34 on the Billboard Top 100. With the release of album "17", XXXTentacion peaked at number 2 on the Billboard Top 200. The latest album "?" charted number 1 on the Billboard Top 200. XXXTentacion has went on to receive 2 awards since his passing, he continues to carry on his legacy.  
Following the death of these rappers, on September 19th of this year, "Falling Down" was released. This single was both rappers third posthumous release. "Falling Down" debuted at number 13 on the Billboard Top 100 and became Lil Peep's highest charting song.
Starting out as "Sunlight On Your Skin," the project was left unfinished after Lil Peeps death. After a small snippet of the song being released by iLoveMakonnon, XXXTentacion heard it and got in contact to record a verse for the song, which would soon become "Falling Down". The song was released a month after it was announced, under the wishes of Lil Peep's mother and XXXTentacion's mother.
The song begins with the chorus and Lil Peep singing, then you hear XXXTentacion over the track speak "Yo let's do that song for Peep". The song has a wonderful vibe and flows to it, even if it the typical love song, it definitely seems to have its own spice. You later in the song hear XXXTentacion say "His name will live, brother. Bro, I got, I feel hella shitty because it's like, yo, Like, if I would have known he was so cool. And it's like, yo, if I would have watched interviews sooner, bro, we were so alike. It's unfortunate because it's like, yo, when people die, that's when you're there, you know? 'Cause your remorse kinda makes you check 'em out" referencing Peep.
The song is even better than expected. It is an even balance between both artists and has a very catchy tune. The tributes in the song to Peep are a heartwarming touch to add. This shows off a lot more of XXXTentacion's singing voice rather than rapping and it is beautiful. The way the song is written makes the listener feel happy even under the circumstances. I definitely think everyone should give the song at least one listen.
Even though these amazing artists are gone, their legacy will continue to live on with us, we will forever have the music they left behind.
Rest in Peace XXXTentacion (Jahseh Dwayne Ricardo Onfroy) and Lil Peep (Gustav Elijah Ahr).
About the Writer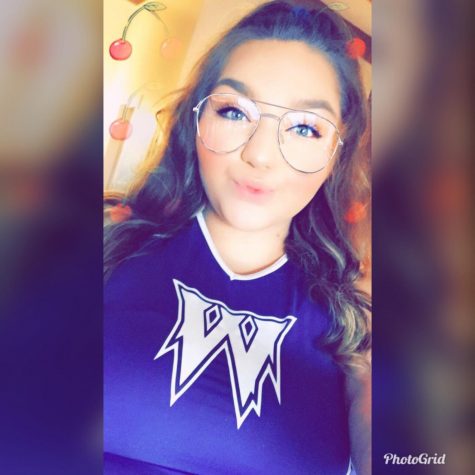 Anya Paullus, Contributing Writer
Anya Paullus is the name. I'm a senior and I'm almost 18, so that is pretty cool. I don't like talking about myself, but I have to so why not?
I'm...