NBA Preseason: Los Angeles Lakers vs Denver Nuggets
Hang on for a minute...we're trying to find some more stories you might like.
The Los Angeles Lakers announced Lebron as a Laker for the first time since they played the nuggets at home. The staples center was sold out and when Lebron threw down a vicious slam the crowd went wild. Lebron had 13 points, 3 assist, and 3 rebounds in only 15 minutes. The leading scorer was Javale Mcgee with 15 points and 8 rebounds. Rajon Rondo had 11 points and 7 assist, almost had a double double. Josh Hart had 14 points, 4 assist, and 3 rebounds in 25 minutes.
The Denver nuggets have beat the Lakers twice now. Even though it is just the preseason an L is an L. Mason Plumlee led the team with 23 points and 2 rebounds in 19 minutes. Behind him was all star Nikola Jokić with 20 points, 4 assist, and 6 rebounds in 22 minutes. Malik Beasley had 15 points, 3 assist, and 2 rebounds. Trey Lyles, Donald Sloan, and Monté Morris all had 12 points and combined for 36 points total. Final score 113-111, Lakers 0-2 and Nuggets are 2-0.
About the Writer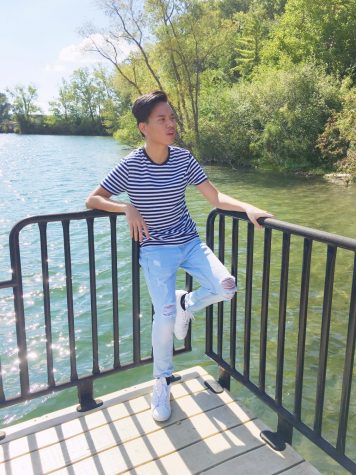 Brian Phan, Contributing Writer
My name is Brian Phan, I am a senior. Some things I like to do are sleep, play basketball, and hang out with my friends. I watch the NBA, my favorite team...