Sideline Cheer Brings It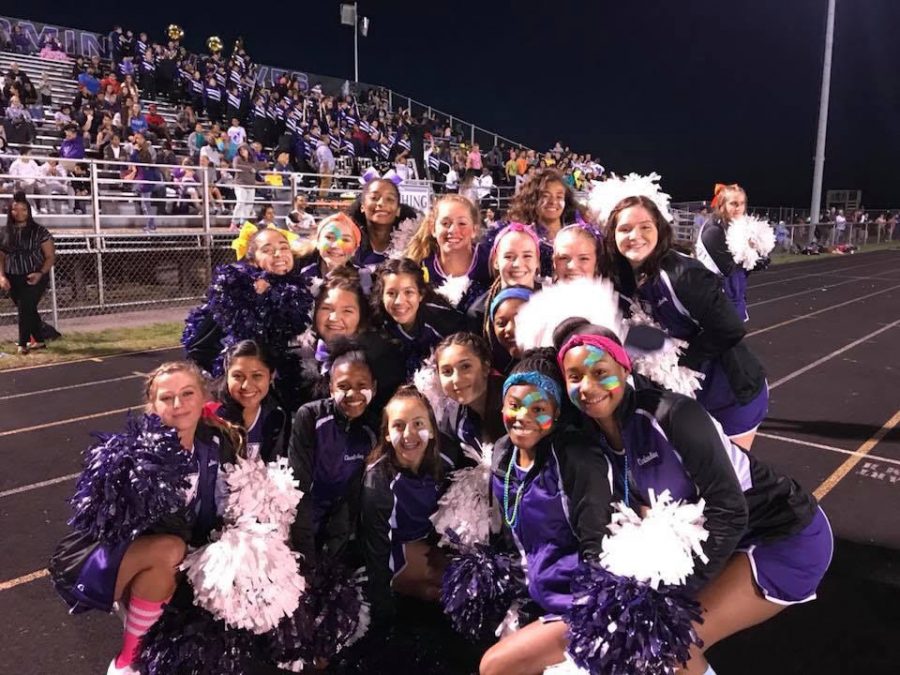 Sideline cheer is often overlooked. But they should not be.
Sideline cheerleaders are hard workers. They show up to each and every football game, even the away games. At every game, they go all out and dress up even more to show their school spirit. The cheerleaders are always supporting the team, even when the team is losing.
Cheerleaders encourage the football team and their enthusiasm inspires the team.
These cheerleaders sometimes go unnoticed even though they bring an abundant amount of energy to the crowd. Bringing energy to the crowd is one thing; however when they can bring it to the football coaches, you know they're influential. "Sometimes the football players dance and sing along," said JD Jones.
Given this, it shows that even though the cheerleaders are overlooked, they can be very important.
Another thing about these cheerleaders is the straightforward fact that they are always cheering. The only time they necessarily get a break is during halftime. Although they are cheering for a long period of time, they constantly have positive vibes.
One positive thing about cheering is that these girls are like family and have each other's backs. Another positive thing the girls get to experience is the fact that they get into the game for free.
It may seem like they are missing out, but they feel like they are getting to experience a part of the game that the fans don't get to.
Coach Brittany Cutts's second year at Wyoming coaching the cheer team and she has done an amazing job."We have a strong relationship, strong bond and she encourages us to do our best," said Taylor Boukma.