Remembering Mac Miller
Hang on for a minute...we're trying to find some more stories you might like.
In Studio City, California on September 7th, rapper and record producer Malcolm McCormick better known as Mac Miller died of a suspected overdose. Miller struggled with drug addiction for around 6 years leading up to his death. At the age of 26, Mac Miller had released 5 studio albums and had been on 7 tours. A little over a month before his death, Miller released his newest album Swimming. The album debuted at number three on the Billboard 200. Mac Miller is best known for his songs Self care, Donald Trump, Loud, Weekend featuring Miguel and The Way- his song with Ariana Grande.
"u were one of the most down to earth kids i have ever met. u were sweet. humble. and hilarious. i feel like it was yesterday when i met u. rest easy man. i'm gonna send u those sounds we were talking about so u can make every1 bangers in heaven. all love @macmiller", "one of the most kindest human beings i knew, i truly can't believe this shit right now. a true artist and true friend. may you rest in peace Mac, will miss you and your music very very much", "Mac I Love You! You were a huge inspiration on my come up. Thank you for the countless hours of fun listening to your music with my homies! This has me so f***** up! You will be missed and always remembered #KIDS" are just a few tweets written about Mac Miller by Logic, Amine and Benny Blanco. Mac Miller was an inspiration and kind hearted soul loved by many.
Although he is gone, his legacy will continue to live on. His music will continue to help people all around the world, he will continue to inspire people, set an example, and leave a mark on the music industry.
Rest In Peace Malcolm James McCormick/ Mac Miller.
About the Writer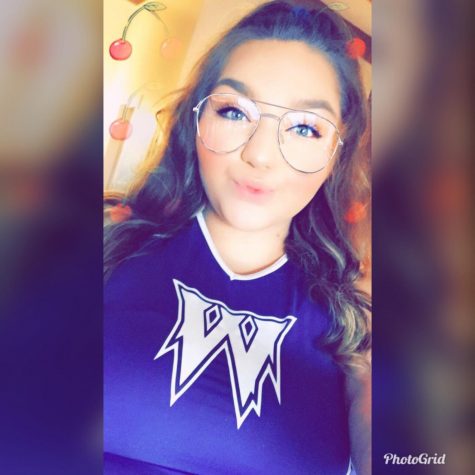 Anya Paullus, Contributing Writer
Anya Paullus is the name. I'm a senior and I'm almost 18, so that is pretty cool. I don't like talking about myself, but I have to so why not?
I'm...