Art Club!? Where?
Hang on for a minute...we're trying to find some more stories you might like.
Does Wyoming even have an art club? WELL YES IS DOES!
Throughout the year at Wyoming HIgh we see a variety of clubs and activities students can be apart of. One of the many groups is National Art Honors Society. For those who don't know this club too well, this is what you may call the "art club" of our school. But do not take that as an understatement for all of the work these creative participants do.
In National Art Honors Society, also known as NAHS, members are involved with helping and volunteering in our building and community in ways that involve artistic thinking and creativity.  "It is not only a type of club that surrounds itself with creating art, but tries to help the community in anyway possible" said club president Lauren Gonzalez-Diaz.
Some of the many projects that NAHS plans and contribute to are the Homecoming Carnival, Senior Art Show, and the Fine Arts Festival. Members of the club volunteer to set up, tear down, and/or work at certain booths. "Activities vary each year," says Lauren, but the Festival of the Arts seems to be the main event members of NAHS are in charge of. When it comes to helping their school members are always doing projects like writing thank you notes to teachers, creating art for them, and helping in general.
Many people second guess their decision to join because if you don't consider yourself as an artist than you might not want to join. Vice President Maya Miller says, "Art does not include just drawing". National Art Honors Society asks members of band, choir, theatre, dance, digital art, and video production to be apart of this amazing club because they can learn many things from it. "It's a fun way to break out of your shell and a fun way to meet lots of new people," explains Lauren. Maya also adds that you can gain "great communication skills [and] an extracurricular for college applications".
There are minor requirements to join and everyone taking any type of art class is welcome! All you need to be apart of NAHS is a minimum of a 3.0 GPA, two teacher recommendations (on application), and $15. With the entrance fee, your club member shirt is included. All applying and current members actually get a chance to create a design for the shirt. National Art Honors Society is a club that is working on projects all year and wants everyone to be apart of the creations they are planning for this year.
About the Writer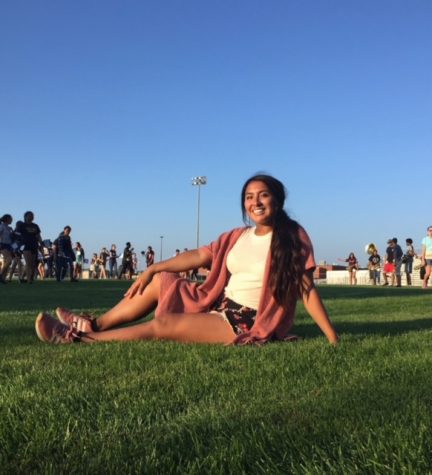 Aliyah Rivera, Cornell's Sidekick aka editor aka layout artist
Hey guys, I'm Aliyah Rivera! If you don't know me personally then you've probably only seen the side of me that can be very loud, outgoing, and extra....