Mrs. O'Dell loves teaching at WHS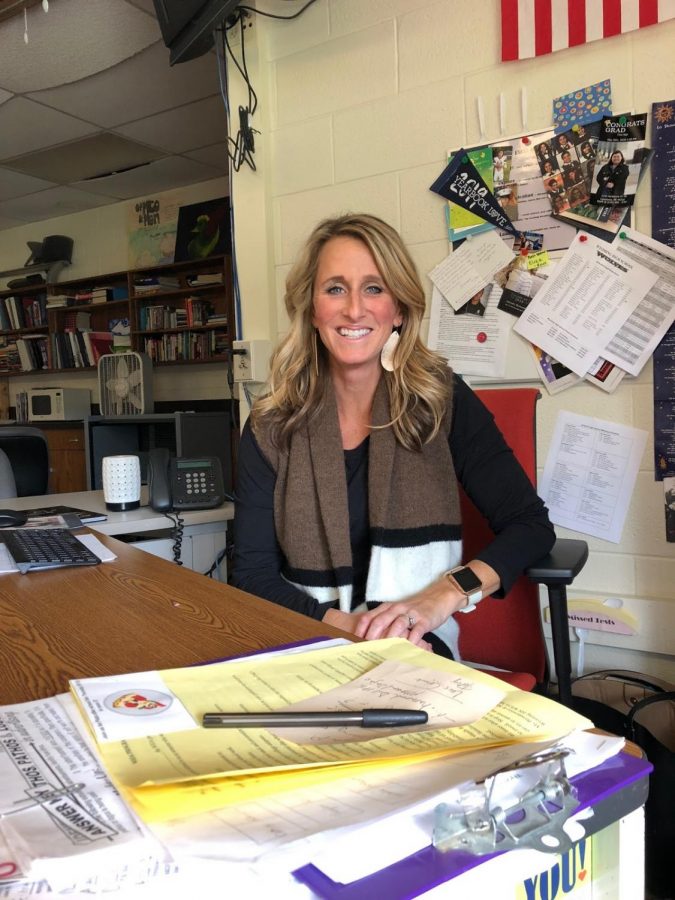 Mrs. Odell has a wonderful life, rushing between her family and her students. Her family includes her husband and two stepkids.
Mrs.O'Dell is in her 30's and for the past 16 years, she has taught English and has coached Track and Cross Country. Mrs. O'Dell loves teaching high school students.
Along with having a job she loves, Mrs. O'Dell gets to coach something that is close to her heart, Cross Country. "I love running," she said. "I actually started at a young age with my mom."
Before all of this happened, Mrs.O'Dell actually went to Rogers High School, which is now the Wyoming High School building. She looks back on her high school years fondly. "High school had been some of my favorite years," she said.
When she had graduated from high school Mrs.O'Dell decided to go to Aquinas College for Psychology, but switched to English and Education. Soon after graduating, she started to work for Wyoming Public Schools.
Looking back, Mrs. O'Dell has no regrets. "There's always a life lesson to be found," she said.
She is very inspirational towards her students, but what inspires and motivates her is watching other people succeed and seeing her students get into college. Mrs.O'Dell is one of the best role models at Wyoming High School.