Katze's La Musique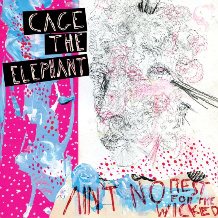 Hang on for a minute...we're trying to find some more stories you might like.
Song: Ain't No Rest For The Wicked
Artist: Cage The Elephant
Album: Cage The Elephant
Genre: Alternative/Indie
Year: 2008
My mother showed me this song when I was about six years old, I think. I was the first single that this bad had released, and my mother and I instantly fell in love with them.
This song is about personal struggles. It's about people trying to survive in a world tainted by bad people, which sometimes means that they have to do bad things themselves. Everyone in this song is portrayed doing a bad thing. However, Matt Shultz put in a line for each character explaining that they didn't really want to be doing the thing they were doing. They are just trying to provide for themselves or their families.
I recommend this song. It has a good meaning behind it, and I think that a lot of people will enjoy this band.