Reputation: Taylor Swift Album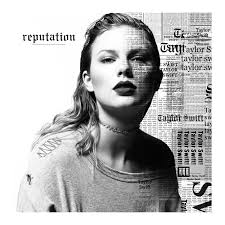 Hang on for a minute...we're trying to find some more stories you might like.
Over the years, Taylor Swift has been shifting between her musical styles. When she first hit the charts, Taylor was singing good ol' country songs. Country music was what she was known for, for years! Now, Taylor has completely switched her genre and is now singing pop songs. I absolutely love her new music! I think it fits her perfectly, and all her long-term fans like me, totally support her!
When I first heard her new album Reputation, I loved it. No doubt about it. She has grown so much within her music and has become much more rebellious with her lyrics.
I love the meaning behind her new album Reputation. Taylor not only expresses her thoughts and feelings about finally being in a good place in her life, but she also is being an inspiration to all her fans. The message she is giving is that she doesn't care about what people think of her, and how that's not going to let anyone stop her from living her best life.
Compared to Taylor Swift's previous albums, Reputation is much different. Her previous albums mainly focussed on her love life, and the breakups she has had. She has taken a complete turn in her newer music. In a statement, I found on hollywoodlife.com, "She's grown up a lot, in fact, and she should not be criticized because people want her to be the same exact girl she was", which pretty much sums up the reasoning for why she has been getting so much hate over the years. In her song "End Game", she quotes, "big reputation, big reputation. Ooh, you and me, we got big reputations, ah. And you heard about me, ooh, I got some big enemies", to call out her enemies.
Reputation was released on November 10, 2017, through Big Machine Records, and hit the charts in many countries. Within the first week of her album being released, it sold 1.216 million copies!
This album was mainly produced by Jack Antonoff, Max Martin, Shellback and Taylor Swift.