Katze's La Musique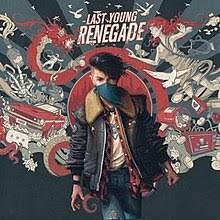 Hang on for a minute...we're trying to find some more stories you might like.
Song: Drugs & Candy
Artist: All Time Low
Album: The Last Young Renegade
Genre: Alternative/Indie
Year: 2017
This song was the first one that really caught my attention when I first listened to the album "Last Young Renegade." The song is about toxic relationships and toxic situations that people get themselves into. Toxic situations, much like drugs, feel great at the moment, they feel right. However, they tend to end up doing more harm than good. This song serves to highlight the overall message of the entire album. It is about not being able to let go of a bad thing, and when to know when enough is enough.
My favourite lyric from this song is, "you caught me in a moment of redemption, there's nothing to explain. You had me on the edge of indiscretion, you said you feel the same." This lyric sows the character attempting to get out, or quit, whatever bad thing he is involved in, but inevitably being pulled back in.
I recommend this song. The meaning is extremely important for young people, especially those who feel like they are caught up in something that won't end up being a good thing for their future.