Does Music Help Students Focus?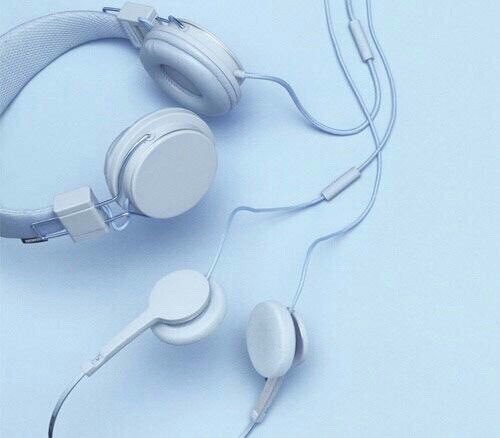 Hang on for a minute...we're trying to find some more stories you might like.
In today's generation, music is very essential in our daily lives. Music is accessible everywhere which is a reason why it has become such a significant factor in our lives. Some people say that music helps then when doing daily tasks because it helps them stay focused on what they are doing. This especially comes into notice when students are writing, studying, or testing.
The question, does music help students focus, has been very argumentative over the years. Many students prefer to listen to music while studying or doing work, and it is proven that music does help concentrate your mind. Many scientists have conducted that classical music is the best choice to listen to when studying. They say this because the calming music tends to help people stay focused, however there is no research to back up this statement. Personally for me, I find that when I listen to my preferred style of music, I am much more focused and motivated to finish my task.
There are many aspects that go into this topic. For example, in the article, How music could help you to concentrate while studying, Max Baker explains how the personality you have can take a huge factor on whether or not listening to music can help with testing. He states, "Personality has also been shown to affect performance, with introverts more likely to test worse than extroverts. Similarly, people tested who are bad at multitasking have also been shown to test worse when listening to background music. For those who feel the pressure during exams, it has been observed that calming music, for example a Haydn string quartet, can help to reduce anxiety in an individual."
It has been proven that when students don't listen to their style of music, their performance level seems to worsen. You should always keep in mind that music that has a repetitive pulse and a steady beat seem to be the best for staying focused, over music such as metal or hardcore styles which can be found to be much too loud and distracting because of the mixture of beats happening within the songs. The music should be at a certain level of calmness that will at least keep you awake. If you choose music that can make you drift off to sleep, you won't be able to concentrate on your task as much as you would with music that is just upbeat enough to keep you awake and prompt.
"Several studies in recent years have linked music, memory, and emotion. To back this claim, Peter Janata has conducted two studies to prove that music, memory, and emotion are linked. His initial study found that "music serves as a potent trigger for retrieving memories." During his second study, Janata took a Functional magnetic resonance imaging (FMRI) of students' brains as he played popular songs from their childhood and teenage years. "After each excerpt, the student responded to questions about the tune, including whether it was familiar or not, how enjoyable it was, and whether it was associated with any particular incident, episode or memory" (UC Davis). This study reveals that music, memory, and emotions and strongly linked. This evidence supports the theory that studying while listening to music is a very beneficial practice".
I think this argumentative question all depends on the type of person you are. Everyone studies differently. For example, some people get way too distracted when listening to music at all. But, the majority of people say they find it distracting to not have any music. When I find myself trying to focus, I tend to listen to music because it is soothing to me and I find that I start working at a faster pace than normally.
Background music has been concluded to help during test taking. For example, Max Baker states, "Subjects tested in environments with background music were found to get better results than those tested against background noise. Therefore, taking along an iPod and a set of headphones may come in handy if you're looking to avoid being distracted by any ambient sounds", of course this all depends on the personality you have.
Test it out for yourself! What do you think? Does music help you focus?