GOALS For 2018!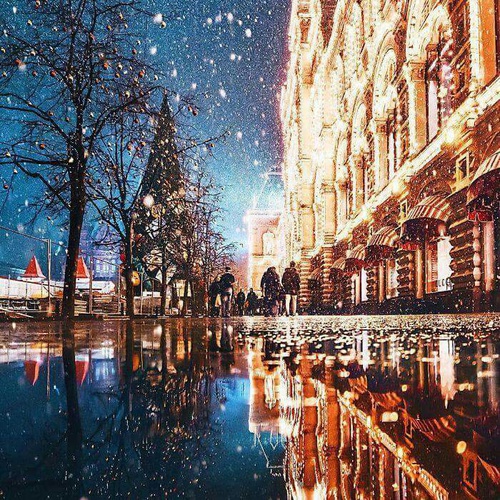 Hang on for a minute...we're trying to find some more stories you might like.
Start off this new year with new goals! Whether 2017 was the best year or the worst, try something you have always wanted to do, but never seemed to get to. Make time in your daily life to make 2018 the best yet!
Maybe you've been dying to travel; but school, work, and life, in general, have seemed to always get in the way. Start planning today for that vacation! Find some friends or family that want to join you in the adventure that awaits you. Traveling can really get you motivated and is a great escape to try new things and meet new people. It doesn't matter if it's on a plane, ship, or a long road trip in the car jamming out to your favorite songs with the ones you love best. Get out there and explore!
Save money this year by getting a job or selling things you don't need anymore! If you struggled with this in 2017, you're definitely not alone! Try to think before you buy. Do you really need that overpriced coffee? I think it's safe to say most of us are guilty of this when we're out and about. This year, get a stable job and save your money for the things you need or have always wanted. Maybe you've been trying to save up for a nice car, or for college funds. Whatever it is you've been wanting, stick with your plans, and remember what you've been saving up for. Just know it will all be worth it in the end!
If procrastination was something that kept you from putting effort into things, then change it this year! For example, maybe you're an extremely passionate writer and have talked about publishing a book, or maybe entering a story into a writing competition! Put effort this year into writing that creative story of yours. Make 2018 the year to get that done. Once you finish all of your current goals, you are bound to feel so accomplished and have a great sense of relief. You'll soon be ready to set new ones. Just don't let procrastination get in the way of the things you want.
Maybe you've been wanting to start being more healthy. Join a gym membership, or look into buying your own exercise equipment! If money is an issue for these things, you can always do 'at home workouts' in the comfort of your house, or go for a run outside. Even just making a goal for how much you're going to be walking is a good step into being healthier. If you have a smartphone, there are some great apps that track how many steps you take with your phone each day. Maybe you could create a goal for how many steps you want to take each day! A big part of being healthy is to eat right as well. I've realized that planning your meals out by the week can really help with this, as long as you are choosing the right foods for your body.
If you feel tired all the time, it may be because you are lacking sleep. Sleep is extremely vital to us. I know that when I don't get enough sleep, I don't feel good. I get exhausted, and can't concentrate right. It may be hard, but this year, create a goal to make a set routine to go to bed early, and wake up early! You'll feel more awake, and hopefully happier! Just make sure you are balancing out your sleep schedule though because you don't want to sleep too much; that's not good for your health. Studies show that "Getting enough quality sleep at the right times can help protect your mental health, physical health, quality of life, and safety"(National heart, lung, and blood institute). Setting a sleep schedule and routine can really boost your mood and make you feel so much better for the new year!
I hope you liked my suggestions, although, these are only some ideas to get your mind thinking about what YOU really want! Make some goals, and stick with them. You won't regret it.