Basketball Features Seven Senior Leaders
Hang on for a minute...we're trying to find some more stories you might like.
Senior year can be an emotional time when you lace up your shoes for the last year of your high school basketball career. The seniors on the boys basketball team are pumped and upset as it's their first last home game that's only a week away.High hopes of a successful season this year is definitely on the minds of the determined seniors.They all share a common goal of getting to states and being state champions. With all the young and new players added to the team, the seniors take on a new role of being leaders and role models.
Payton Harley, a senior, is a transfer from Godwin Heights.Even though he cannot play until January he still is ecstatic for the season to begin. "New team, new dream," he stated. He is eager for this new opportunity.
Last year at his old school he was a young player and followed in the footsteps of the leaders on his team. "Good players and good leaders," said Payton.
This year he plans to do the same thing. "Now I'm in a position where I'm one of the more experienced players on the team," he said, "and can be a leader to the younger players."
Payton is looking forward to what the future holds. "Sad because I like high school," he said, "but nervous and excited for college."
His motivation to reach his goals is the idea of winning, he says, " I'm a sore loser I don't like to lose." Keeping that in mind he wants, "all-state first team and make the all-area dream team." Payton holds his team to high standards as well, "my goal for my team and I is to be state champions."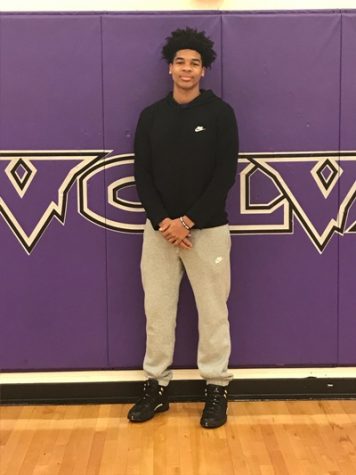 Jovaun Jones is a senior that is unfortunately unable to play now due to an injury back in the summer. Not being able to participate in all the drills in practice doesn't stop him from being a leader for his team. "Feels good to be a leader because I know what I do the team will follow and I'm all about that," he says.
When Jovaun first got hurt it was a devastating time for him. The gym was silent as he hit the floor in huge pain. "I thought I was never going to hoop again," he mentioned.
The thought of getting injured again is on the back of Jones minds when he will take the court for his first game back. Although he is confident that he will be okay after playing a few games. Jones is "not really" worried about getting hurt again.
Despite the injury, Jones is still pumped for the season to start. He feels that this year's team will be underestimated by a lot of people." I feel that our team is good and underdogs as well," Jovaun said, " we will surprise people this year."
Creating memories and an impact is something Jones wants to do with his team. "I'm looking forward to having fun with my teammates and going farther than we went in the previous year."
"My goal is to earn a scholarship and to get all-state," he said, " my goal for the team is to make it to regionals." He is inspired to put in the work to achieve those high goals.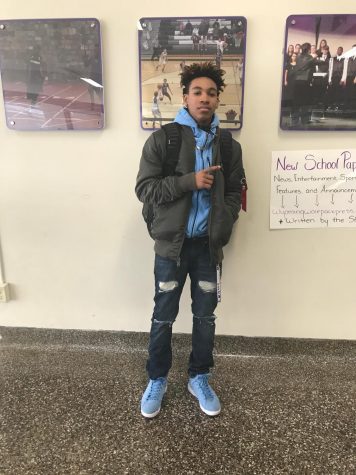 Melvin Frazier, a senior, is willing to step up for his teammates that are unable to play in the first games. He is upset that his first last game is around the corner but also excited for the season to start.
Being a point guard you have to be able to facilitate the plays and lead the team. Being a senior you have to be a leader both on the court and off. "it's different than last year because I have to learn a new role and make sure my teammates are good," Melvin says.
They're very athletic as Melvin describes, "we are fast and play good defense." He feels that their defense will be a problem for the other teams to score.
He is looking forward to the "competitiveness of the season." Melvin is up to the challenge when it comes to the competition.
Just like his teammates, his motivation is "winning a state championship." There are many obstacles to reach that goal although he is willing to take on the challenge with his teammates.
A personal goal of Melvin is " to receive all-conference." He will work hard to get where he wants to be along with the team.
This year the seniors are ready to leave their print as it's their last year. They will shock everyone with the amount of talent they have. Even though they have young players the seniors are looking forward to teaching them throughout the season.
Friday, December 8th is the seniors last first home game of their high school career.